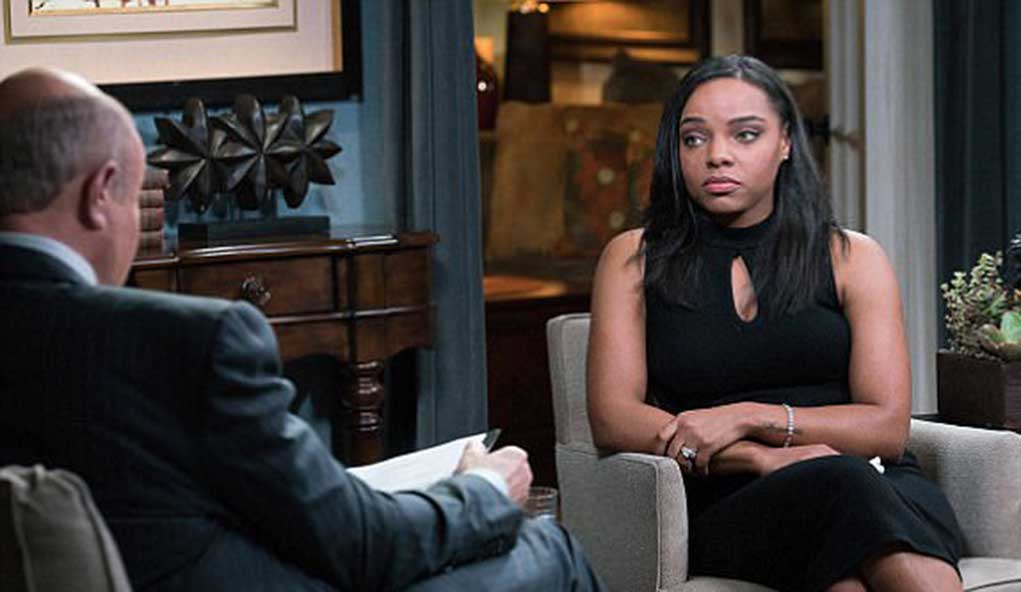 Aaron Hernandez's fiancée, Shayanna Jenkins Hernandez, is speaking out for the first time following his death.
In an interview with Dr.Phil that will air in two parts next Monday and Tuesday, Shayanna said she had no idea Aaron had planned on killing himself.
"I felt like we were looking so bright. We were going up a ladder to a positive direction,"
When she found out the news that he killed himself, she didn't believe it at first.
"I thought it was a hoax, that this was some cruel person playing a joke on me,"
Shayanna will also speak to Dr. Phil about the theory that Aaron killed himself so she could collect the remainder of his $6.5 million Patriots contact.
Will you be watching?