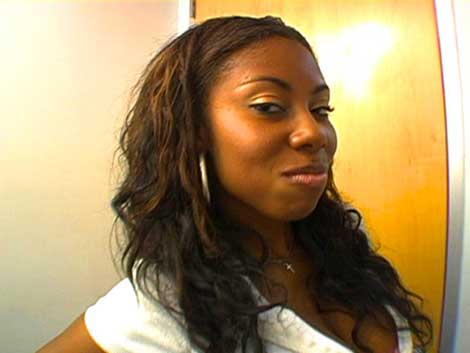 HSK Exclusive – A porn star from the Boogie Down Bronx is being put on blast for pulling a no-show at a gig she signed on to host. This, after Candace Von — whose real name is Shinea Smith — reportedly pocketed $400 bucks of her "deposit". It's a situation said to have left the founder of one sex toy company azz out of some: time, guap and one plane ticket.
"I guess sucking dick for a living isn't profitable business for her to go through all this for a couple hundred dollars." ~CrownPleasure.com
We're told.. Candace Von was hired to host the H-Town launch party for a set of Crown Pleasure sextoy products, back on March 27th. That's before the XXX-rated star is revealed to have run an "I'm too sick to make it" spiel, proven in the set of texts below.

Dig the Drop:
"She seemed very excited to be part of it in the beginning.. but once I gave her the deposit and booked her flight to Houston all of that changed. She didn't return any text or any calls. She concocted this scheme an hour before the flight took off.. saying she was to sick to travel and was booking another flight and then started avoid all my calls.

She refuses to return my money and her reason not to return my money is that she lost out on the deposit of a hotel she never booked. I know this because I called to verify…"