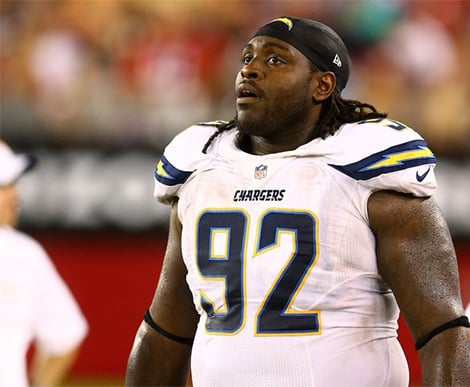 The Steelers, Cam Thomas, is being sued by a woman who claims he gave her the sexually transmitted disease, herpes and then hid it from her by saying sores on his penis were caused by a zipper malfunction. According to a lawsuit published by TMZ Sports.
Here is what's been reported:
"Filed in San Diego, a woman named "Adrienne" says she started dating Thomas in 2010 and often had unprotected sex.

Adrienne claims she noticed "puss-filled bumps on his buttocks and inner thigh" and asked about them — but he explained they were the result of sweat buildup caused by his football gear.

In the docs, Adrienne says she also noticed "bruises and sores" on his penis back in March 2010 — but again, he had an explanation … telling her "the sores on [the] penis came from getting it stuck in a zipper."

Adrienne claims she was tested for STDs in December 2010 but the results showed she was clean. It wasn't until February 2012 that she tested positive for genital herpes … and she claims Thomas is the only person who could've passed along the disease.

In her suit, Adrienne also claims Thomas was physically abusive during their relationship. She's suing for sexual battery, intentional infliction of emotional distress, fraud through intentional concealment and negligence. She's asking for unspecified damages."
Cam has since claimed he did not give her herpes. His lawyers say the woman behind the lawsuit, "is a bitter girl whose lawsuit is a shameless attempt at a money grab."
Who do you believe?