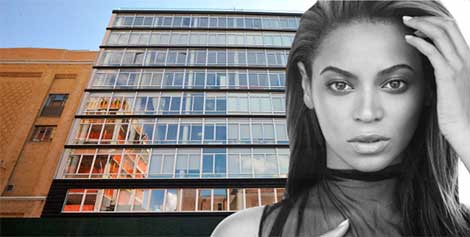 Reports reveal… Beyoncé may already have one foot out the door — she's been secretly shopping for new digs without Jay Z. Word is Bey "looked at a $21.5 million Chelsea penthouse early last month."
Sources close to the Carters say Beyonce "was very quiet, as if she was looking on the sly." One insider said, "it seems the new home is for Beyoncé and Blue Ivy."
Here is what's out there:
"Beyoncé is not shopping for the both of them. Jay Z has always been extremely involved in their real-estate deals.

Jay also would be loathe to leave their current posh Tribeca pad, noting that the couple's 8,309-square-foot Tribeca crib is more than twice the size of the 4,045-square-foot West 19th Street pad Bey was looking at. I can say with certainty that Jay is not downsizing," said the source.