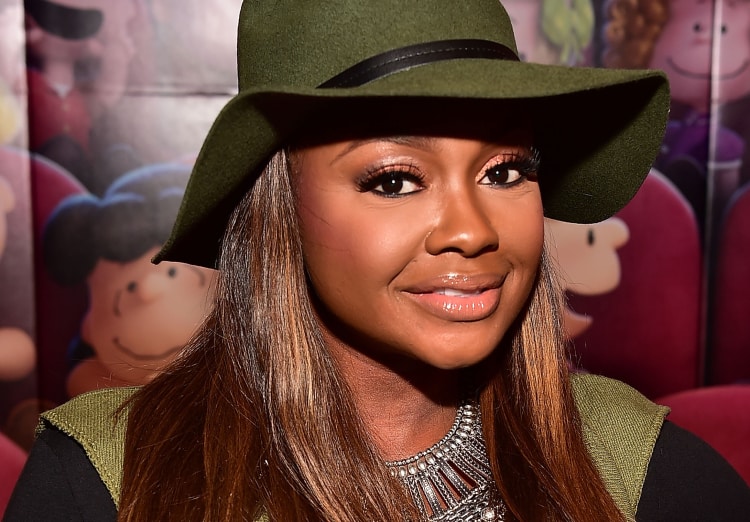 Bravo confirmed to PEOPLE.com that no casting decisions have been made yet, but Parks confessed that, if offered, she'd still want to come back to the show.
"I would love to continue," she said. "Obviously the show documents your journey, and every journey has its ups and downs."
"It's not always accurate, of course," she added. "But for the moments that they capture something that's real — like being a mom, helping someone out, having a very sensitive moment on television that turns into something beautiful — that's the legacy that counts when it comes to reality TV. The moments that change people's lives."
Parks' legacy is important to her, as is fighting the stereotypes black women are often put in on reality TV.
"I really want to show that you can be well-educated, you can be a professional and you can solve conflicts without being ratchet," she said. "You can be a lady, you can have dignity in your dealings — whether it be personal or professional. I think sometimes as black women, we're stereotyped in categories of being overly sexualized, of being the aggressive black woman and of being this ratchet sort of character that doesn't know how to behave herself."
"I want people to know that there is definitely a real kind of black woman who conducts herself in a certain way," Parks added. "She's not out here screaming and cursing and acting crazy. She does things differently, and people love her for it."
According to Parks, the best way to rise above those stereotypes is by being an example of that good behavior.
"We have to show more images of that," she said. "So that people don't believe that the only way you can be successful and be on TV is by fighting and being a crazy character of a person — versus being very real and saying, 'Hey, at a certain age you don't have to raise your voice. You can think before you speak. You can articulate a problem. And you can either agree to disagree or you can resolve it.' You don't have to go to extremes every time you have an issue."
One of the things Parks is thankful for from her time on reality TV so far is the opportunity to show that ambitious women are more than just one thing — and that "having it all" comes at a cost.
"If you think you're going to be the best mother, it may mean you're not going to be the best friend. If you're going to be the best worker, you might not be the best mother," she said.
"You have to recognize your limitations. You have to prioritize
and give yourself some leeway, or else you'll go crazy."
As for how she braves the onslaught of drama that comes with the show when the cameras aren't rolling, Parks said she surrounds herself with a strong support system.
"I've had great friends since I was a little girl, I'm very close with my parents and I'm constantly bringing people into my circle who believe my vision and support my vision and who I believe are positive people," she said. "I have a great sense of faith and I have a great sense of humor."