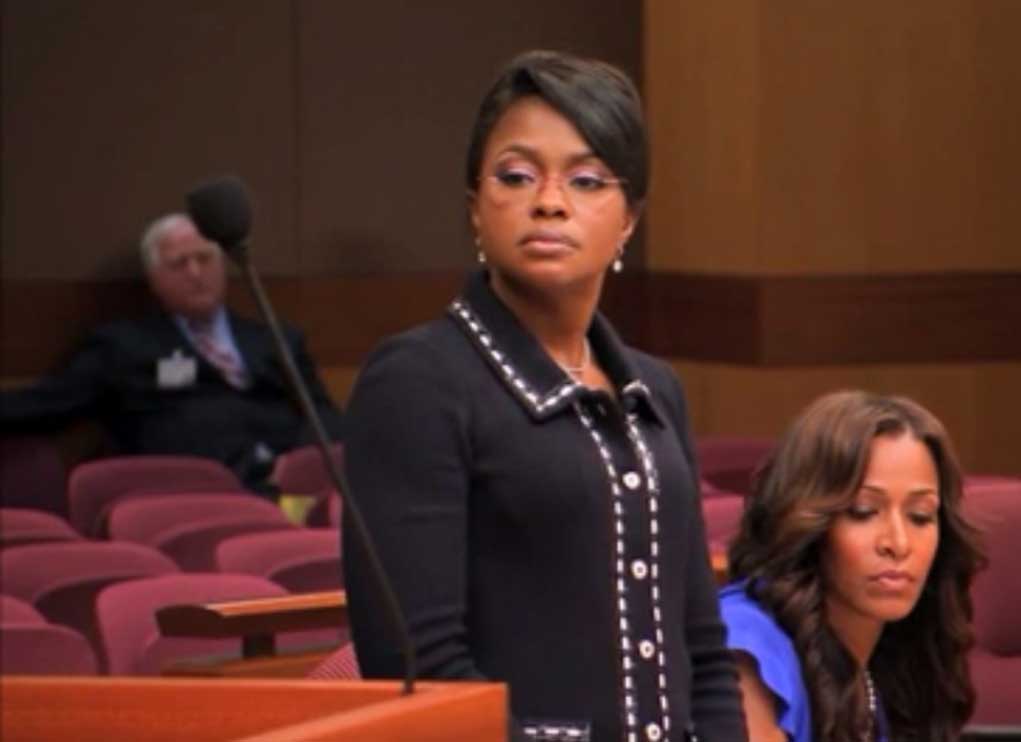 At the conclusion of The Real Housewives of Atlanta Reunion Part 3 — viewer's jaws dropped when Porsha Williams exposed Phaedra Parks as the source of the rumor — Kandi Burruss wanted to drug Williams to take advantage of her sexually.
Before the dramatic episode aired, Parks spoke on the matter — and she's not taking responsibility for sharing the rumor with Williams. "It's funny to think that I have any additional time to be caught up in gossip," the 43-year-old told People magazine. "I have several jobs, as we know, and I have two small children. But I think everyone always has to blame someone."
Phaedra seemingly suggests the 'footage,' exonerates her involvement in the scandal — a clever deflection tactic commonly used by lawyers in the courtroom.
"I'm sure the footage speaks for itself" lawyer said.
The mom of two maintains, she does not go out of her way to talk about people on the show and focuses on her personal life. "My every scene is not talking about anyone on the show except for what's going on in my personal life. Others can't stop mentioning me. Their whole family mentions me. They're whole staff mentions me. It's just endless mentioning of
me!"
RHOA fans routinely call Phaedra out for living a double life — a Christian southern belle in front of the cameras — and a lying, manipulative, fraud in private. "People are constantly talking about, Oh you're not this.' And I'm like, 'Wow — it's so many people with this Christian handbook that I have not received," Parks revealed. "So I've been praying that whoever owns the Christian dress code and has the handbook, they just send me a copy. Because I don't see anywhere in the Bible where it lays out these strict guidelines about laughing and having fun and wearing bathing suits."
Phaedra gushes that her, 'character speaks for itself,' — and explains why people attack
her 'gracious' and 'empowering,' reputation.
"Sometimes, if people don't have anything concrete, they just attack your character," Parks said. "But my character speaks for itself."
"Anyone who knows me knows I'm very gracious, I'm very helpful. And a lot of the things I do for people, you never see it on camera. Because that is not my intention to get praise for it. My intention is to be a vessel and be used for the purpose of empowering people."
The Atlanta attorney advocates many charities but her measurable impact is yet to be verified. However, she uses her 'philanthropic portfolio,' as some sort of defense to battle accusations from her RHOA co-stars.
"These girls always have something to say. But I want to know what their philanthropic portfolio looks like."