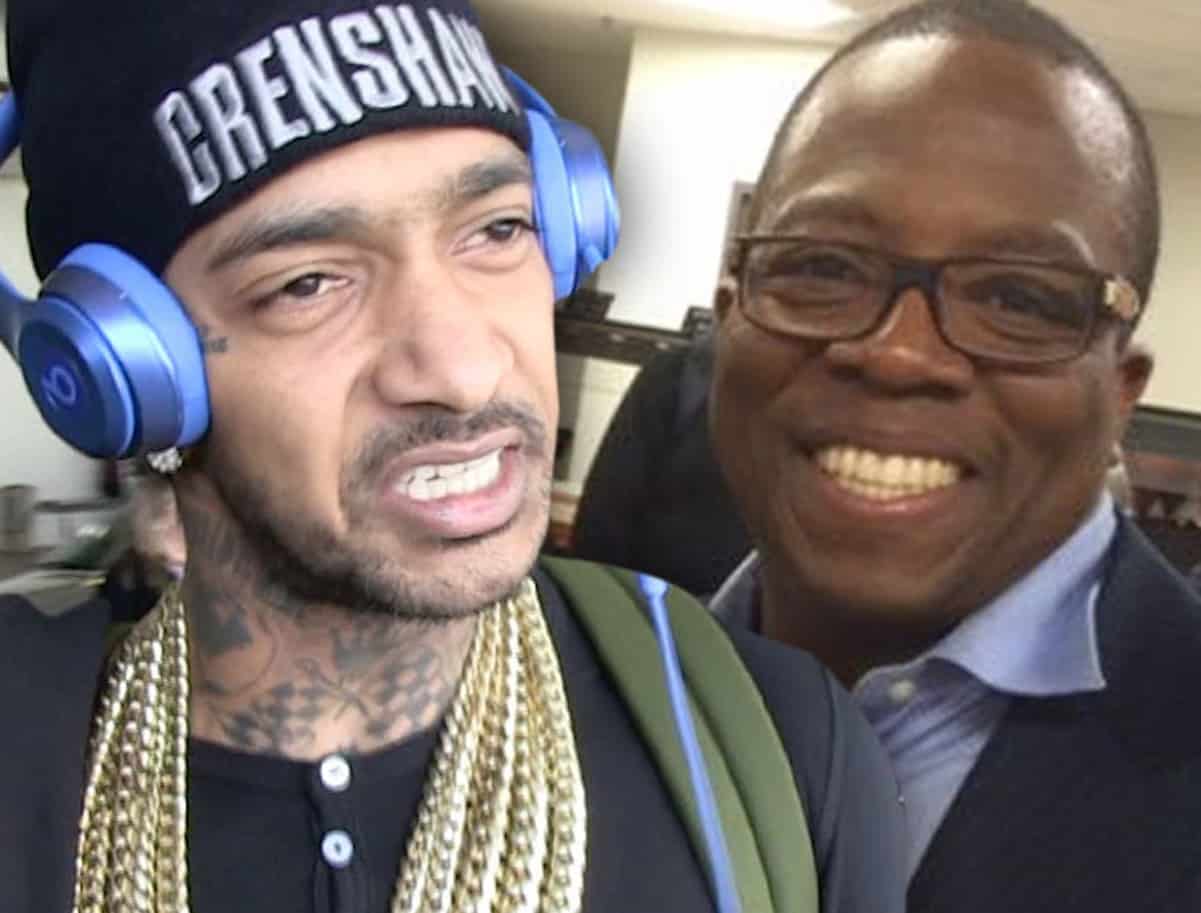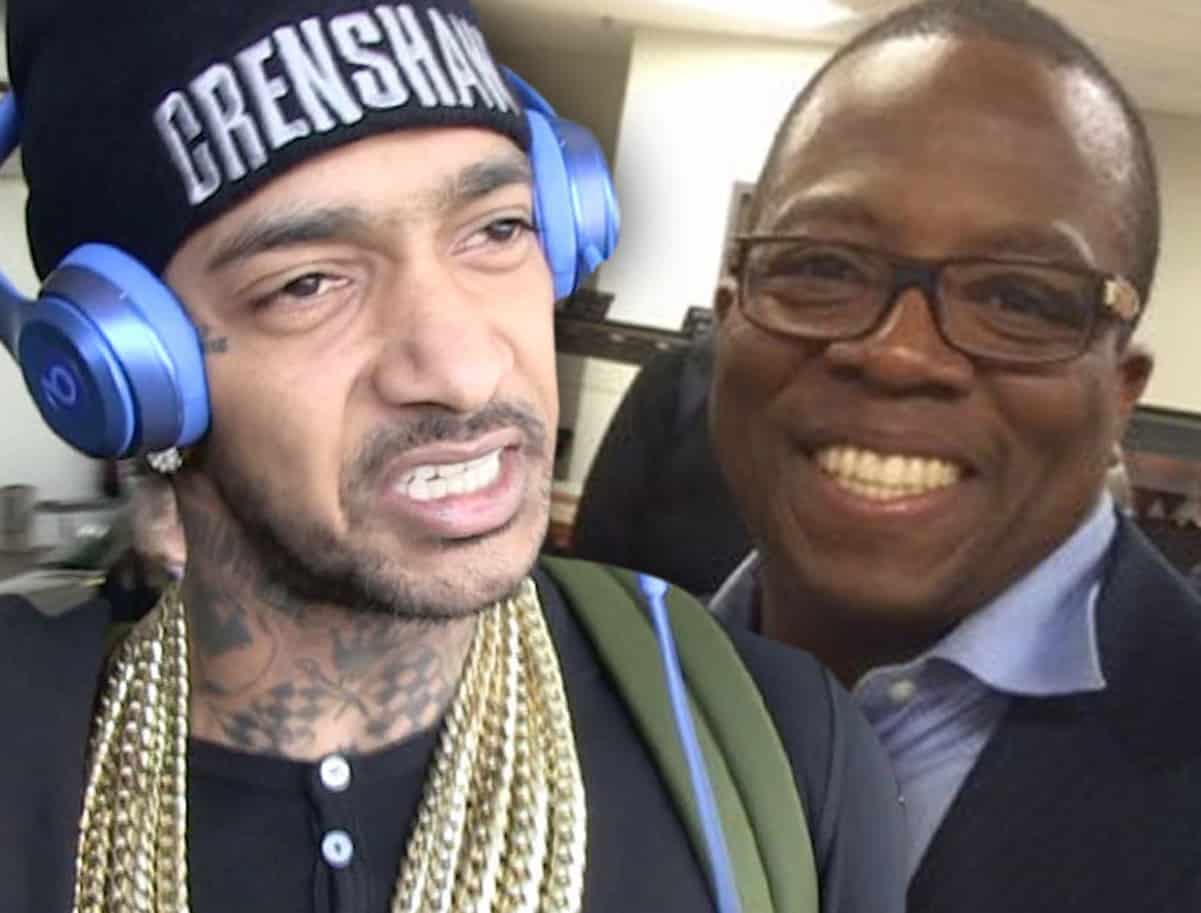 So Nipsey Hussle's outchea starting beef with KRON4 reporter Henry Wofford after he clowned Diddy for wanting to purchase the Carolina Panthers.
Wofford said he "couldn't take Diddy seriously because he looked high and drunk." Diddy is always gone off that Ciroc but you can't deny he's a good businessman! Nipsey even came to Diddy's defense in this video:
Wofford saw the video and challenged Nispey to raise money for the black community, but Nipsey didn't want no parts of that! Click the Instagram post to see him call Wofford an Uncle Tom!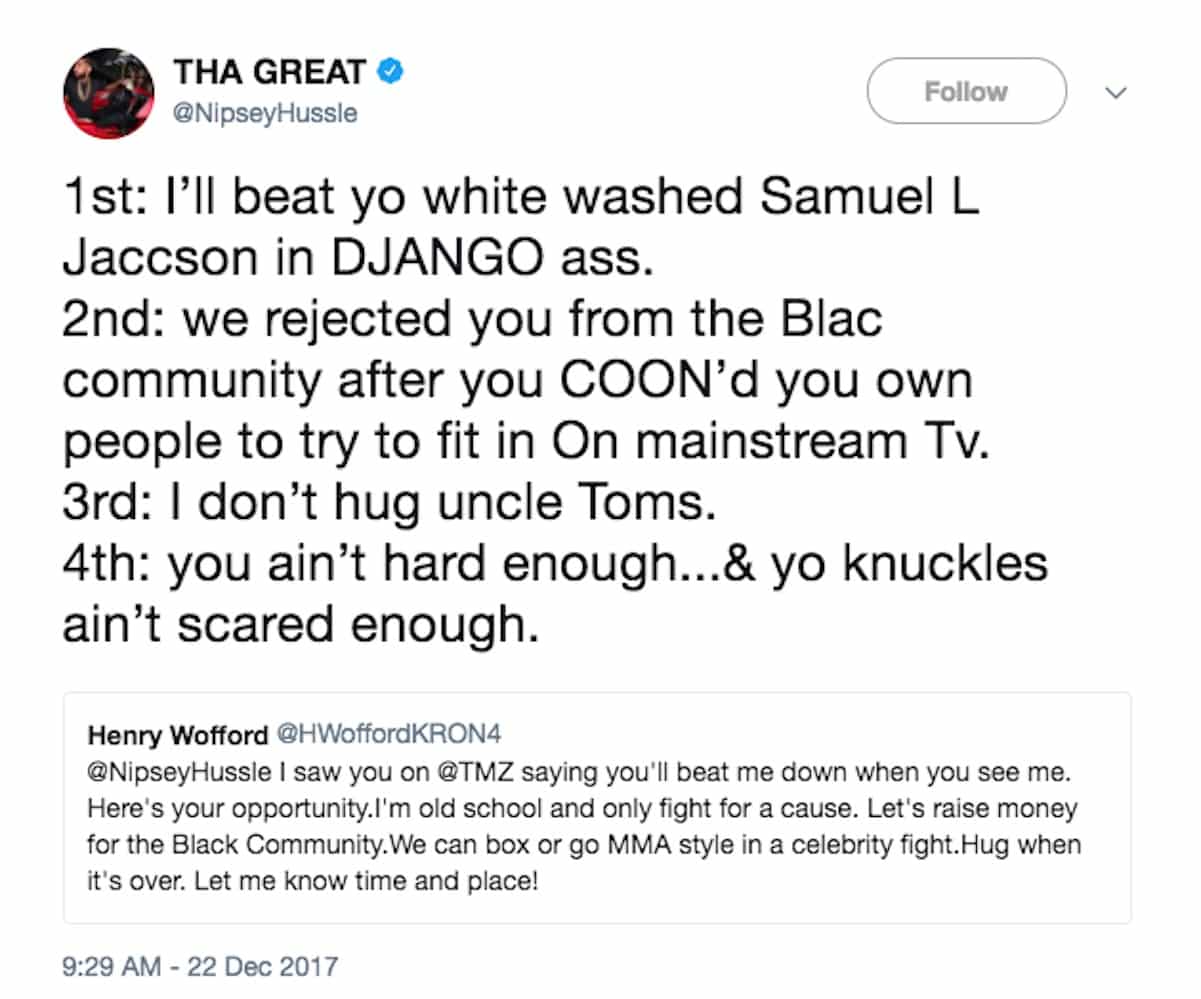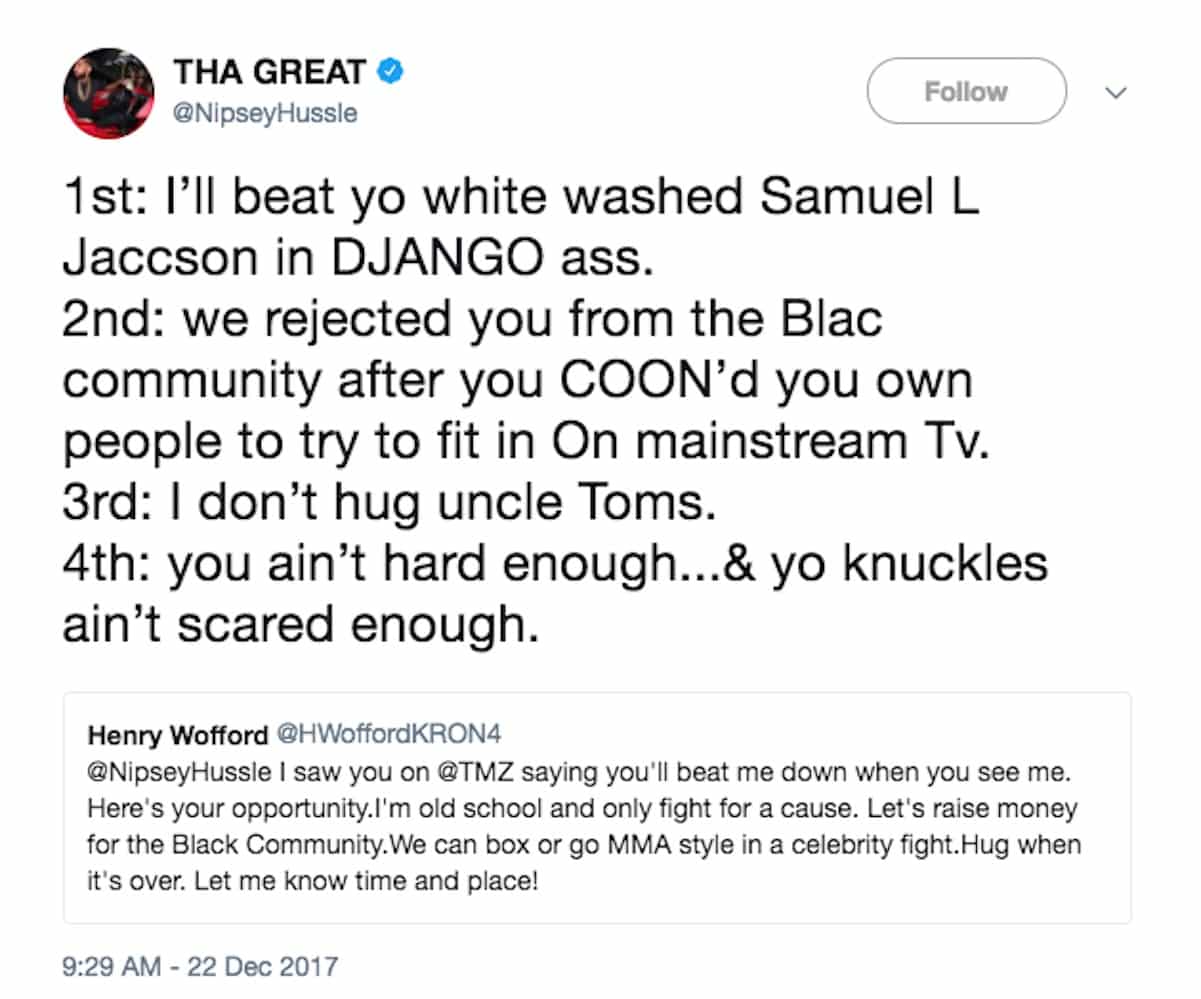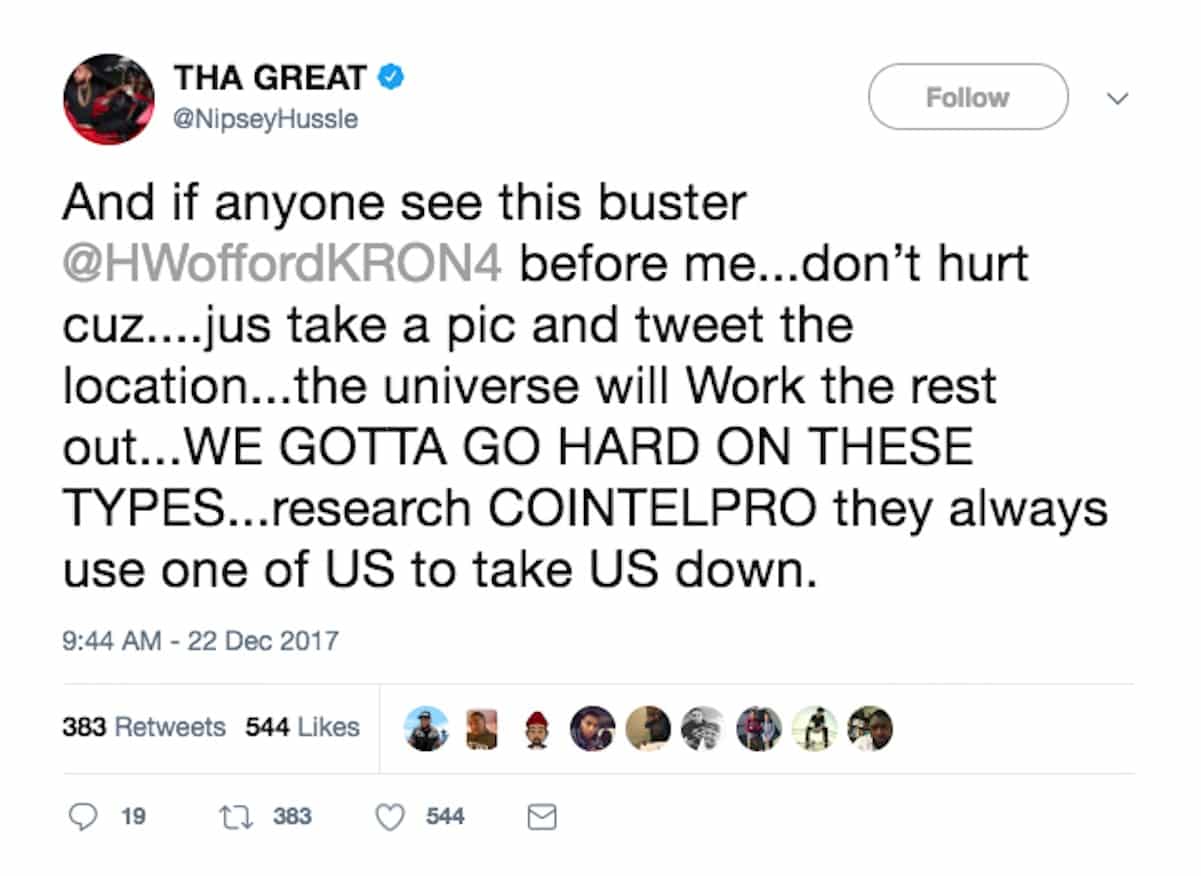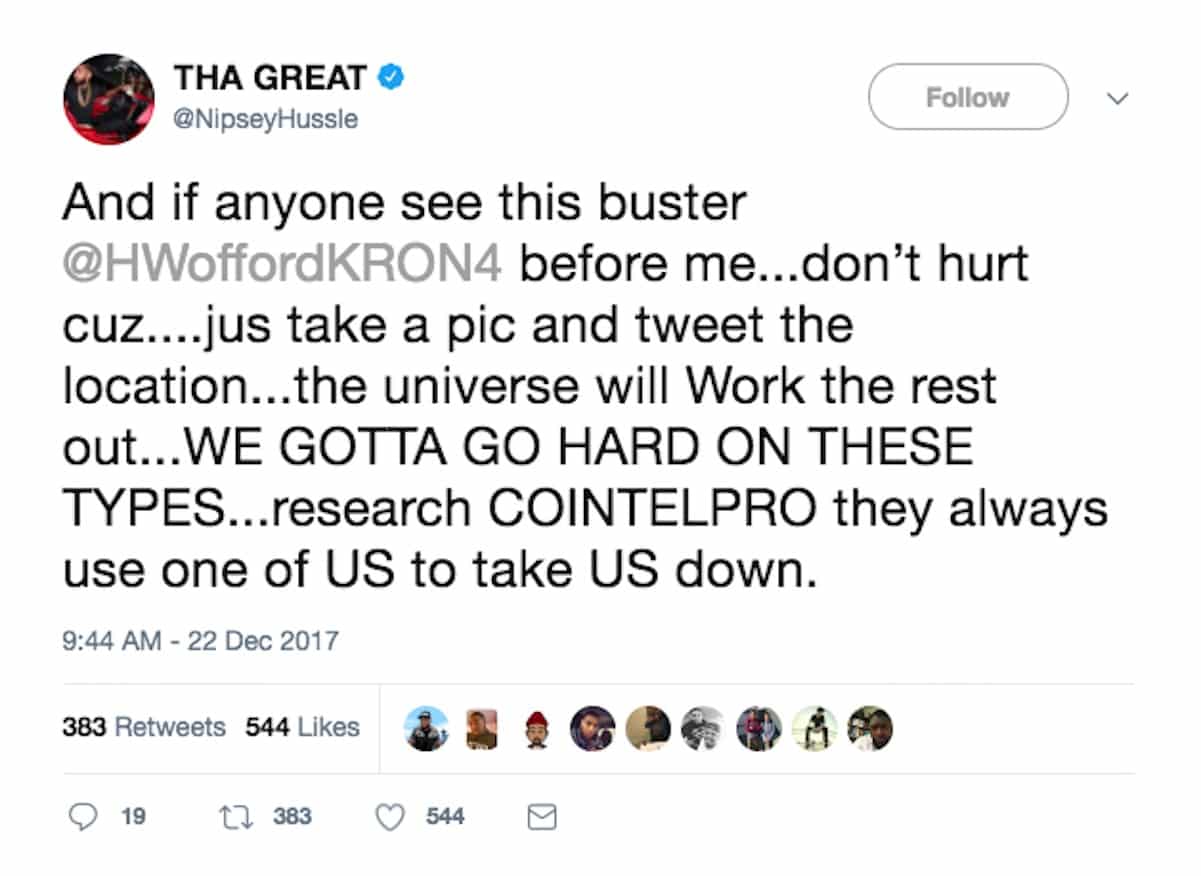 Wofford has since apologized for his Diddy comment, but IDK how he's gonna work his way out of this beef with Nipsey!