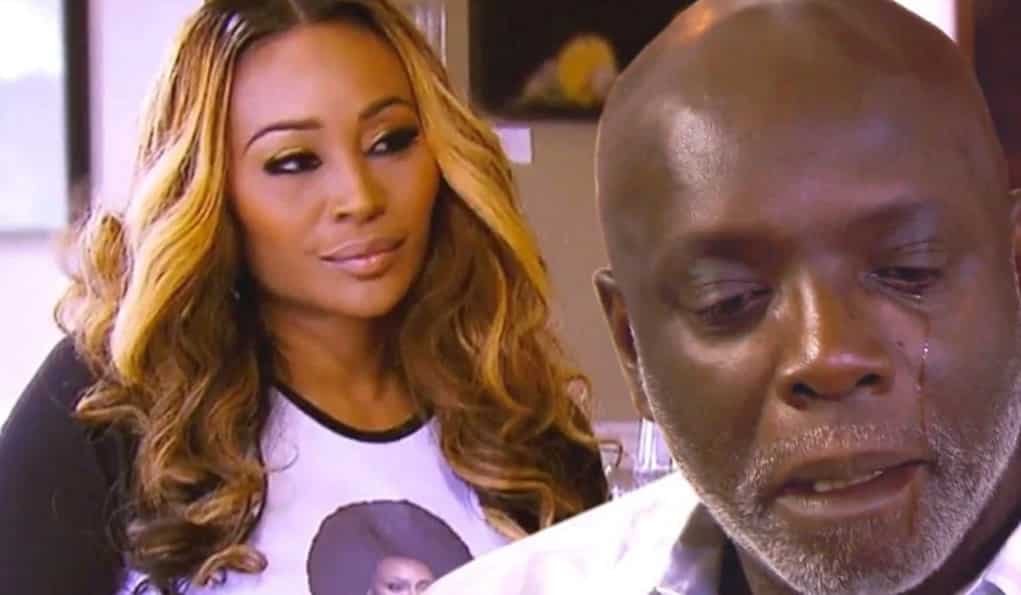 Peter Thomas gave an impromptu interview with Straight From the A to discuss the status of his marriage, cheating allegations, and his thoughts on his future appearances on The Real Housewives of Atlanta.
To start, Peter addressed comments Porsha Williams made during the reunion show about him cheating on Cynthia Bailey with 19-year-olds that work at his bar.
"I don't know where that comes from! At the reunion, I told her I'd pay her $10,000 if she'd produce a list of all the women that I've slept with. Because I'd like to know who they are. Since I've been married to my wife, I haven't cheated on my wife with anyone. I happen to be old fashioned and actually am in love with my wife," ~ Peter Thomas
Peter, stop lying! We've all seen the video of you rubbing up on a woman that was not your wife. That's more than enough proof that he has stepped out on Cynthia!
In the end, Peter says he's not loving the attention that The Housewives franchise has given his relationship. And he's so fed up, he's quitting the show for good!
"Those shows are created to destroy marriage, not to empower marriage… so I'm choosing to bow out. That's my choice. This season was so beautiful to me the way it ended…. and I don't want to f*ck that up," ~ Peter Thomas
This just leads us to believe that Cynthia and Peter's marriage is over for good. They are hardly ever photographed together, and Cynthia was noticeably absent from Peter's daughter's wedding.
Do you think Peter made the right choice by quitting the show?