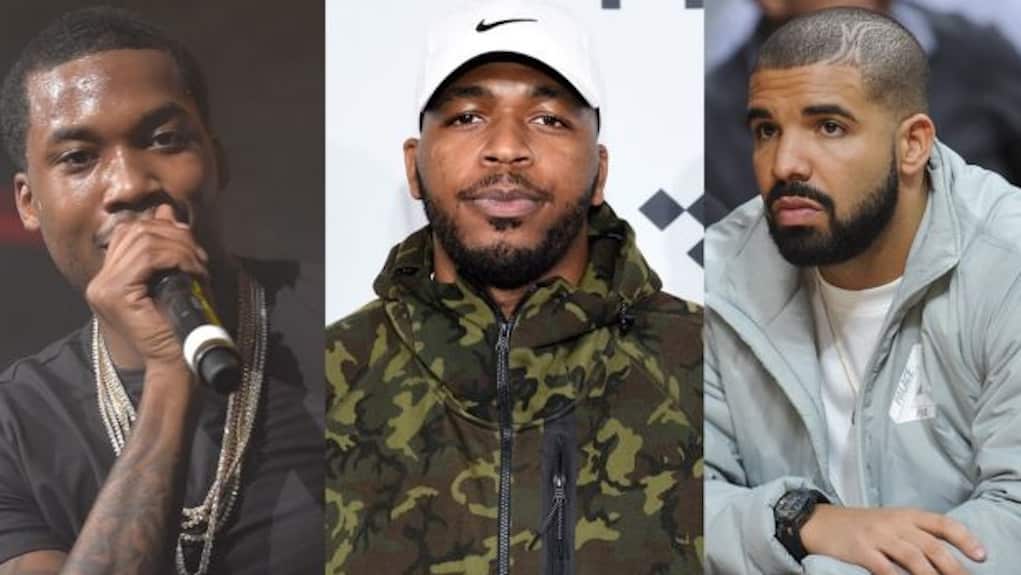 After Meek Mill called out Drake for not writing his own rhymes, Meek and his goons allegedly ran up on Drake's ghostwriter, Quentin Miller, in a Nike store in Los Angeles.
After Quentin released a statement to the media denying he was Drake's ghostwriter, Meek and his goons asked him to retract his statement in front of the paparazzi. When he refused, they kicked his azz right there in the Nike store! Quentin says the beating was so bad, he "shed blood" in the middle of the store.
Quentin admits he's not "about that life," so he took his beating like a man, but he wants no parts of Meek's hood life.
"I'm not a street n***a so you can have it. You can have the tough title – that doesn't do anything for me," ~ Quentin Miller
Rumor has it, Meek also asked Quentin to ghostwriter for him, too, but that's something Quentin refuses to speak on.
"I'm not going into detail about that," ~ Quentin Miller
Peep the interview: