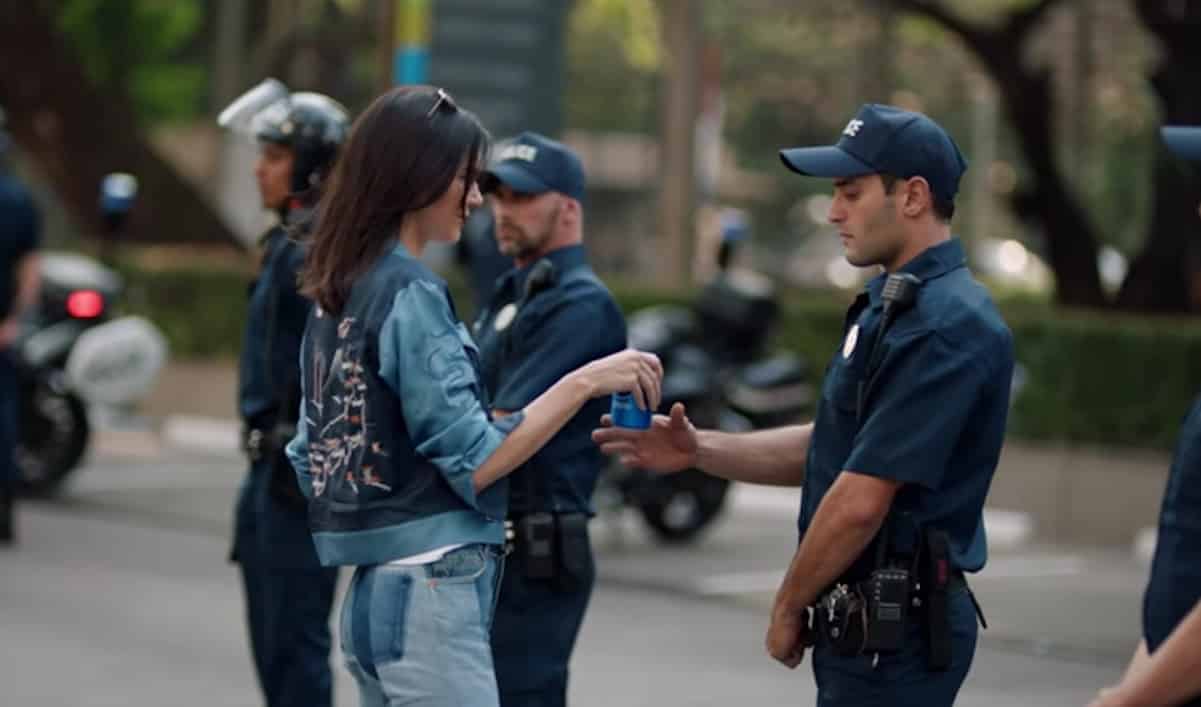 Pepsi is receiving backlash for their new ad starring Kendall Jenner. In the commercial, Kendall joins a protest and hands a can of coke to a police officer. The scene looks similar to the image of Baton Rouge protester Ieshia Evans peacefully offering her hands as she's arrested by police during a march to protest the fatal shooting of Alton Sterling.
Here's Pepsi's response:
"This is a global ad that reflects people from different walks of life coming together in a spirit of harmony, and we think that's an important message to convey."
Do you think Pepsi is making a mockery of real issues?