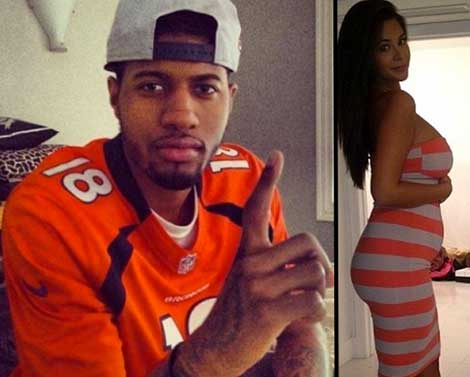 Indiana Pacers star forward Paul George is being sued by a former stripper who claims he is the father of her month-old baby girl. 24-year-old Daniela Rajic gave birth to daughter Olivia on May 1, and on Wednesday she filed a paternity suit against George in Manhattan Family Court.
"George and Rajic were reportedly an item for a short time last summer."
This news comes more than a year after George shot down allegations he offered Rajic $1 million to abort the pregnancy.
"She has already undertaken a paternity test, and there's no question he is the father. The court is still expected to order an official DNA test."
Here's what Paul George had to say:
"If and when there is legal confirmation that I am the father, I will fully embrace my responsibilities."