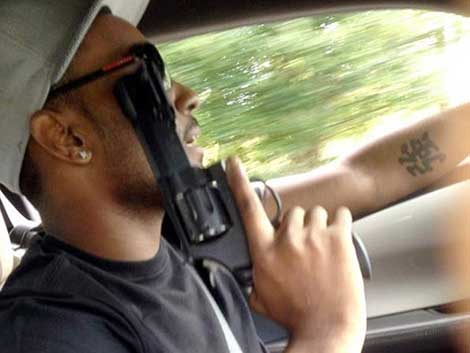 Whitney Houston's sister-in-law, Pat just came up against Bobbi's husband Nick Gordon. A judge has ordered Whitney's son-in-law to stay clear of her for the next year.
In case you forgot, Pat Houston got a restraining order against Nick last month, claiming he made threatening comments against her and posted ominous photos of guns on Twitter.
Now a judge has extended the order for 12 months, so Nick can't contact Pat or anyone in her immediate family … if he comes within 200 yards — he goes to jail.
Here's the drop:
"Nick resents Pat because she controls the purse strings of Whitney's estate and he thinks his wife Bobbi Kristina got screwed on her inheritance."