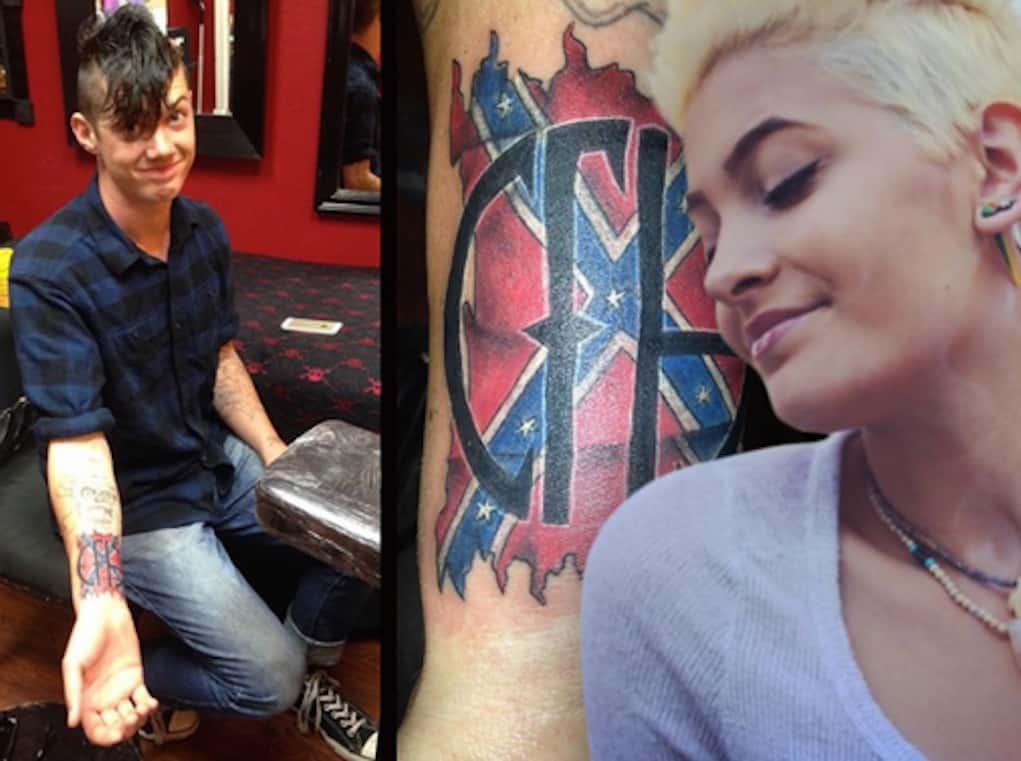 Remember when HSK revealed Michael Jackson's 17-year-old daughter, Paris Jackson, was dating an alleged racist? Well, the Jackson family is finally voicing their disgust.
After we provided proof of Michael Snoddy's love for the Confederate flag, the Jackson family thinks that it's a sign of his racism towards African Americans.
But Snoddy is trying to smooth things over by saying,"I wouldn't be dating a black girl if I were a racist," in an interview with TMZ.
The Jackson family can't really do much about it in the end, Paris and Snoddy are still together, and he's still rockin' his Confederate flag tattoo and t-shirts.
I can hear some of y'all already…"But Paris is white!!!" It doesn't matter…her family is still black, and you have to side eye anyone who knowingly dates a racist no matter what their skin color is.