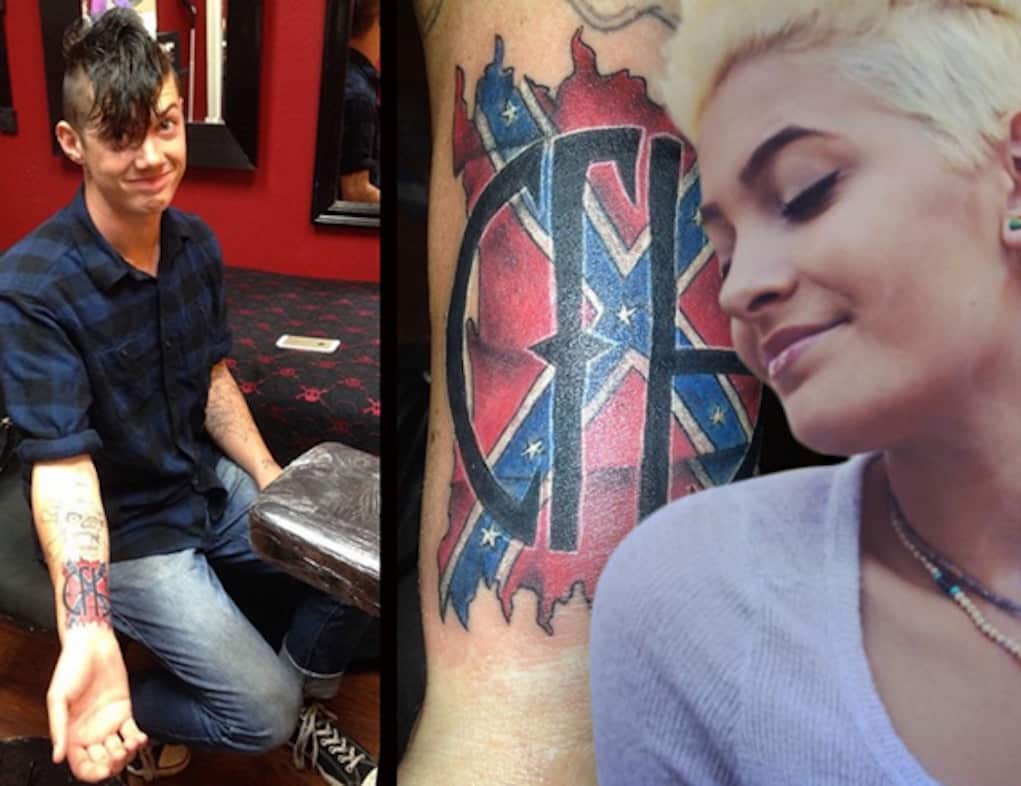 Paris Jackson's boyfriend, who many believed was a racist, seems to have had a change of heart.
Michael Snoddy was sporting some Confederate Flag tattoos that caused a bunch of commotion with the public and with the Jackson family.
Michael says he got the ink for his favorite band, Pantera, but he later realized how offensive it was. The flag is now covered up with red and orange flames.
Paris and Michael recorded a message to everyone, where they explained the tattoo and why Michael decided to ultimately get rid of it. He also addresses rumors that he's racist, with Paris blurting out he can't be racist because he's dating someone who's black. Oh, okay….
Here's a pic of the tattoo before and after.