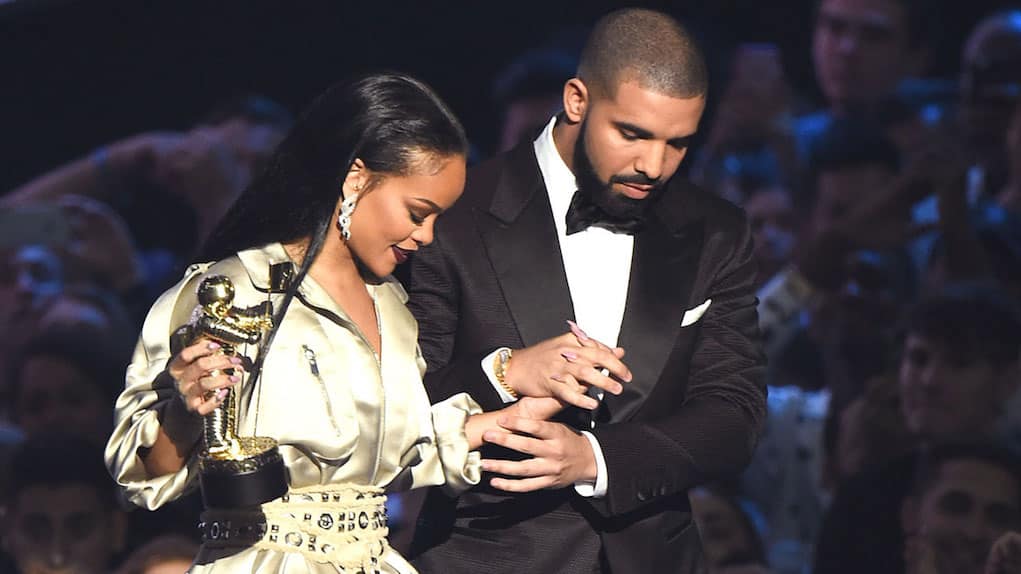 LOL at people being surprised that Rihanna and Drake have officially "broken up." Drake's daddy already went on the record to say these two were "just friends," but no one wanted to believe him!
But now, it has been confirmed that their PR stunt also known as a relationship is officially over. According to E! News, the couple is "seeing other people at the moment," and they are "not exclusive anymore."
"They still love each other, but their schedules have gotten in the way."
Drake tried to let y'all know a week ago that there was trouble between him and Rih Rih.
Drake, of course, has already moved on. He was reportedly spotted out with India Love, the same woman that was previously linked to The Game. According to a source, Drake and India "have been hooking up for at least a few weeks."
But get this, India's ex-boyfriend, Cliff Dixon, was rumored to have cheated on her with Rihanna. Also, India's sister, Crystal Westbrooks, dated Drake in the past.
Messy, messy.