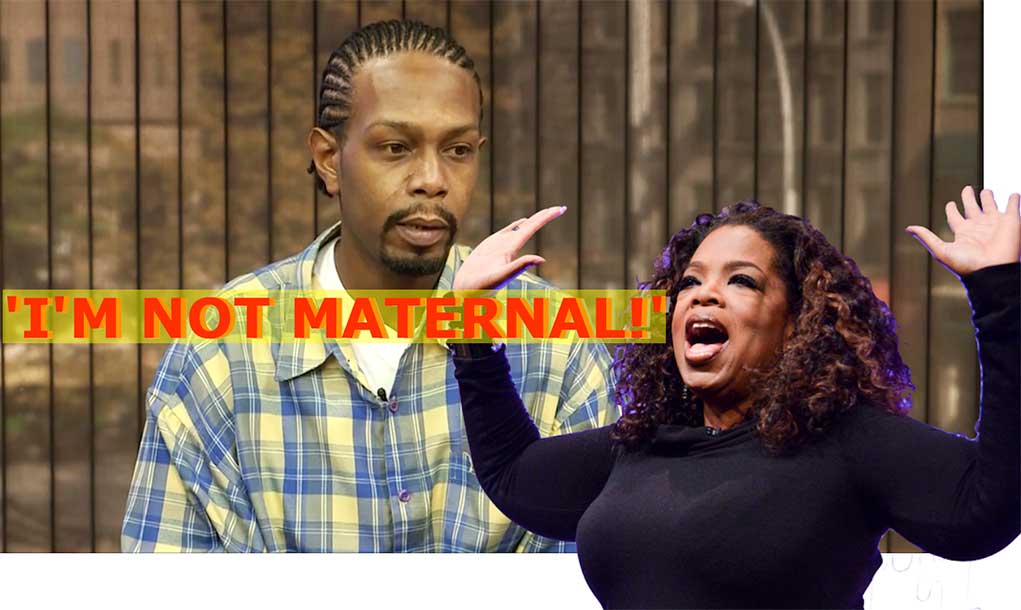 "I want to ask Oprah, 'Why did you leave me? Why did you leave me?'" ~Calvin Mitchell
National Enquirer reports … Talk show queen Oprah Winfrey is 61 years old – and has no children, or so she wants everyone to believe. But… According to a bombshell new report from National Enquirer, Oprah actually has a secret son that she turned her back on many years ago.
Calvin Mitchell, a former child actor was taken in by Oprah Winfrey and according to Mitchell she was going to adopt him – until she allegedly dropped him like a bad habit and turned her back on him, completely abandoning him.
"Oprah paid for him to go away to a Mississippi boarding school for boys."
Calvin revealed that he met Oprah when he was just 12 years old, he was working on the ABC Studios set. Oprah took Calvin under her wing, and forged a mother-son bond with him. According to Mitchell, Oprah looked out for him, helped him with his homework, and even took him to her personal ranch for weekend getaways. But, Stedman Graham refused to let Calvin move in with them in their mansion. Calvin Mitchell reveals O begged to adopt him and then cut him out of her life.
"I'm still empty. I'm still searching. I don't have closure to this. I just don't understand."