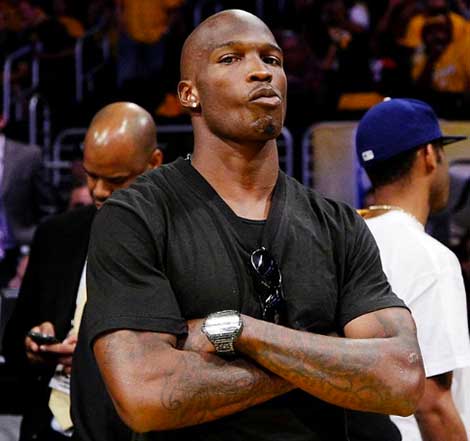 HSK Exclusive – The joke's on Ochocino, who found a short period of hope in a CFL career — after the GM for the Montreal Alouettes straight punk'd him.
Now you know it's a wrap when the Canadian Football League doesn't want your NFL expertise on their field.. Don't you agree?
According to GM Jim Popp, a leak is to blame for getting word out of his reported interest in Chad Johnson. It's a situation that seems to have gotten Ochocinco's hopes up.. before that dream fizzled.
Johnson's response on Twitter to the report said: "Nothing to negotiate, I'll be fast as hell and in shape." In another cryptic tweet later, Johnson was asked what are the chances he will sign with the Alouettes and he replied: "85 % yes 15% probation.
Here's what Jim Popp had to say:
"I have had no discussions with Chad Johnson or his representation.. someone has leaked confidential information to a media source about our negotiation list."