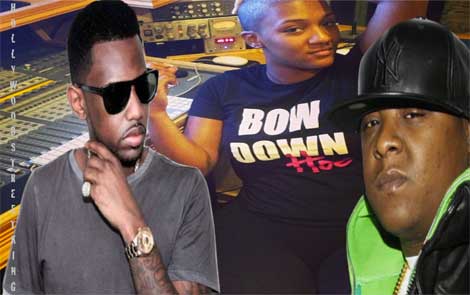 Sticking To What She Knows?
HSK Exclusive – Nya Lee may have used her 'professional' services on Jada Kiss and Fabolous in exchange for the lyricists to lace a few of her rap tracks, but that doesn't mean those tracks can be legally promoted. Know why? An insider exclusively tells HSK Jada and Fab didn't sign off on their vocals for Nya Lee's mixtape!!!
"Nya Lee doesn't own the rights to the songs featuring Fab and Jada Kiss."
Wait … That's not all!!!
According to a tipster, once Nya Lee got word that she landed a spot on 'Love & Hip Hop NY' she had a stripper retirement party at NYC's "Perfections" strip club.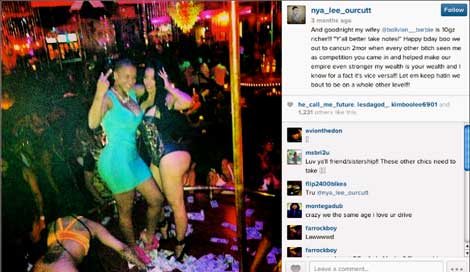 But her swift decision for a retirement celebration is said to have been prematurely made. Know why? Because Nya Lee is reported to have since returned back to the pole.
"She's at Sues Rendezvous in Mt. Vernon, on Sundays; Starlets strip club in Queens, on Saturdays; and at Sin City in the Bronx, on Wednesdays."
Here's the drop:
"Nya acts like she's a star but she still lives in the projects in the Bronx. She's not just a stripper, she's a dirty dancer! She' gives head to her customers at Sues Rendezvous, if the price is right."