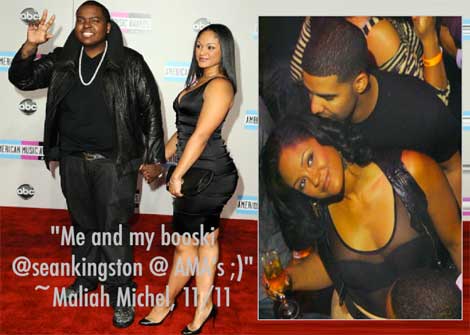 Kissing, Telling & Recanting Her Sean Kingston Sexperience?
HSK Exclusive – Sean Kingston could be just learning all certified hoes must be treated accordingly. Know why? Because despite his previous statements pointing to Drake's ex-jumpoff as "a great woman … who deserves the best in life," Maliah Michel seems to be causing a ruckus against the recording artist in an apparent attempt to reclaim some of the mileage she's run-up on her punany.
"Sean Kingston is lying on his d**k."
This news comes more than three-years after word first broke of Sean Kingston and Maliah Michel dating. You may remember that's when the pair often exchanged flirty tweets between each other.

Here's what HipHopDailyPress is reporting:
"Video vixen Maliah reached out to a friend of mine with some crazyyyyy details!! Basically she did a video shoot for Sean Kingston, afterwards he became a typical overweight middle school boy by pretending to have smashed Maliah!!! But mannnnn did she bring his ass back to reality!!!! She iMessaged him, I don't need to say anymore… Read the text messages for yourself!! (Sean Kingston is in the grey, Maliah is in the Blue)…"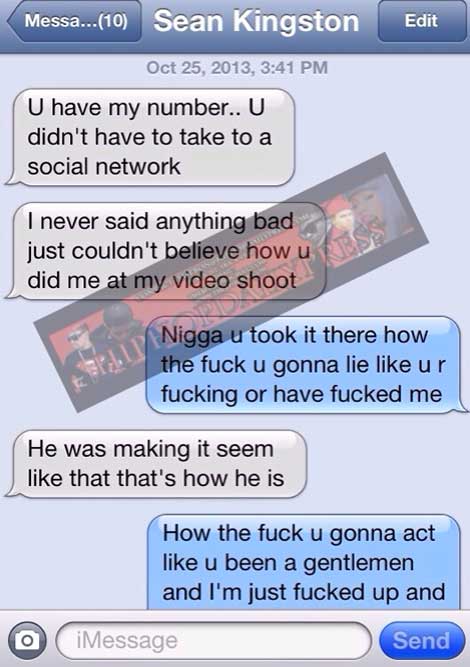 Did Maliah Michel bust it wide open for Sean Kingston? I don't know, but what do you all think?