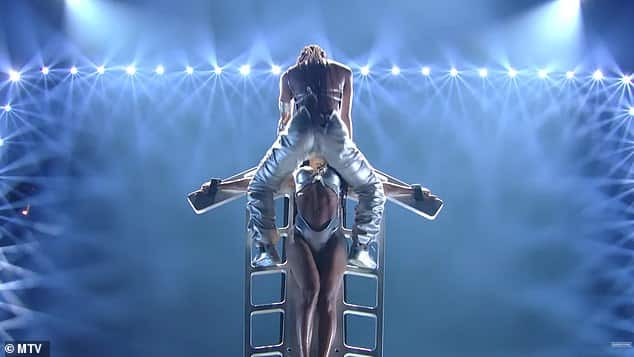 The founder of Barstool Sports, Dave Portnoy, 44, singled out singer Normani, gyrations on fellow female singer Teyana Taylor, 30.
"I just want people to know, this is on VH1 right now, just like cable TV, anyone can watch this. People say Barstool is too raunchy, you know, we're sexist, chauvinistic pigs, but this girl, who's getting like face f*cked & scissoring, right now just on VH1, this is cool."
https://www.dailymail.co.uk/embed/video/2501811.html
Normani, 25, was promoting her latest single Wild Side.
Portnoy founded Barstool in 2003 as a newspaper for men who 'love sports, gambling, golfing and chasing short skirts,' according to the website.
It's evolved as an outlet that hosts a number of bloggers and compiles viral videos on multiple popular Instagram accounts – but it's held strongly to its roots thanks to Portnoy's leadership, with a faithful, and sometimes harsh, young male audience and daily posts of women crowned the 'Smokeshow of the Day.'