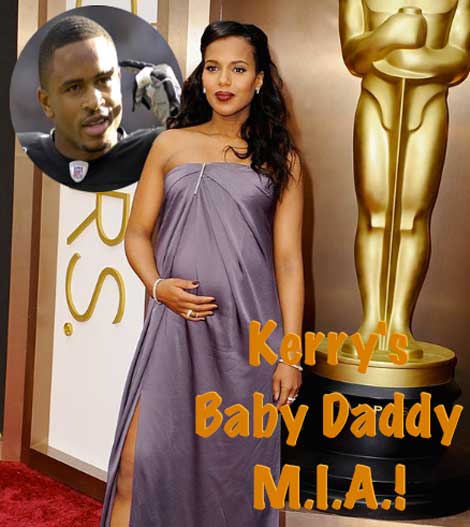 While other with-child Academy Awards attendees were escorted by their baby daddy's, the reported father of Kerry Washington's unborn baby was missing in action… Again!

You'll recall back in mid-January, the 'Scandal' actress showed up solo at the Golden Globes… referencing her baby bump when she explained, "I have the best date of the night — my little accessory." That's just weeks before reports revealed Nnamdi Asomugha chose to head east for Super Bowl weekend, with his boyzzz, rather than stay home to celebrate Kerry Washington's birthday.
Nnamdi Asomugha has remained silent on social media since the NFL playoffs.