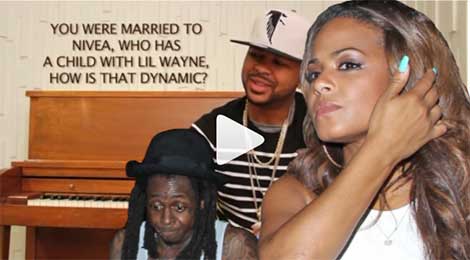 Christina Milian is no stranger to the fact that ya can't please everyone — AND — everyone of Lil Wayne's baby mommas! While it's said that Toya, Sara and Lauren London all approve of her hook-up with their baby daddy… Nivea's NOT feeling it!
This drop comes less than a week after Tunechi's daughter, Reginae Carter, took to IG on that tip.
Nivea — who shares three children with Christina's ex-husband, The Dream, and one child with Weezy — let it be known that she on step-daughter Reginae's same tip, lashing out at Christina last night.
"She posted part of The Dream's interview… he talked about "the dynamic" of having his ex-wife date his other ex-wife's baby daddy.

"Super dynamic," said The Dream. "Everybody was thinking that but Christina, I have no idea how she could not be thinking of that."
In the post, Nivea commented:
"Aye whatever ya'll he said some real azz sh*t… that sh*t ain't cute and I don't care WHO thinks it is."