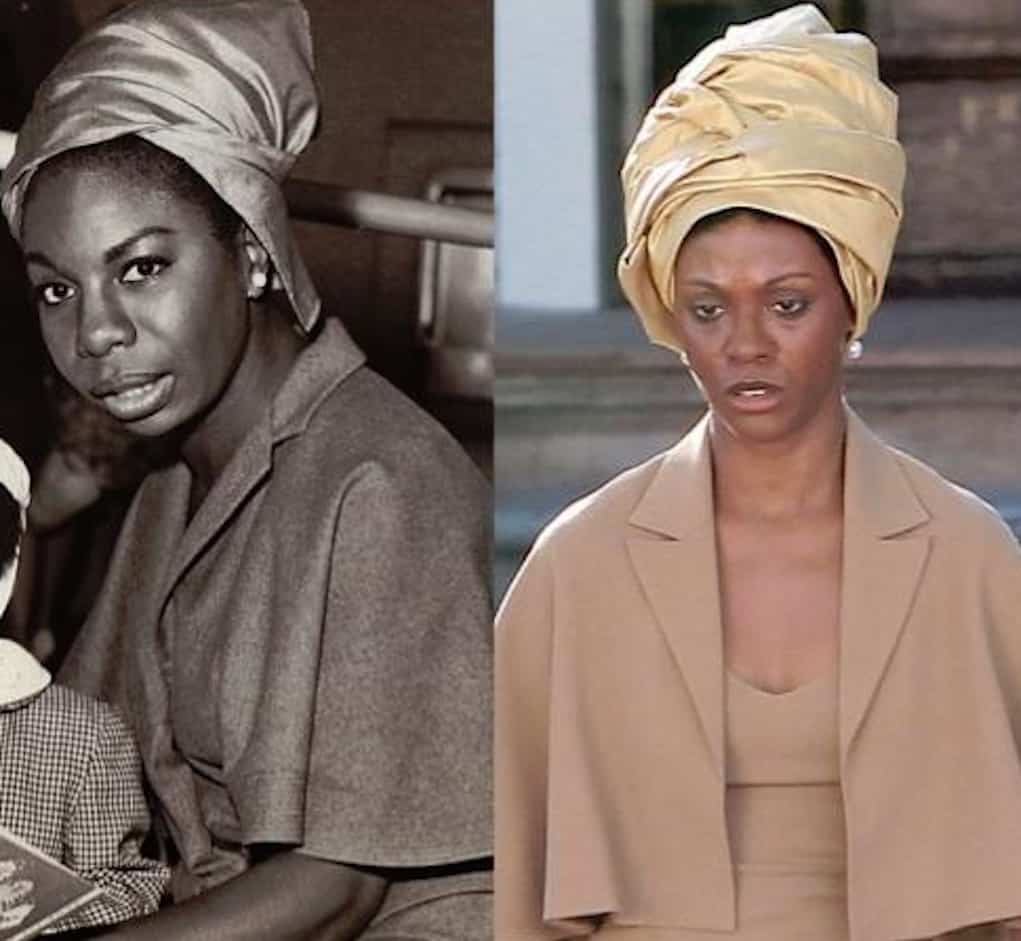 Many people were outraged when actress Zoe Saldana – a Dominican and Puerto Rican woman – was chosen to play Nina – an African-American – in the singer's biopic. Things got even more heated when movie execs put Zoe in blackface and a prosthetic nose so she could better resemble the singer, instead of just hiring a black actress that naturally resembled Nina!
Nina's daughter has previously spoken out about the poor casting choice – feeling that Zoe didn't physically represent anything about her mother. And now, the official estate of Nina has publicly dragged Zoe.
After Zoe quoted the legendary star in a quote, Nina's estate fired back.