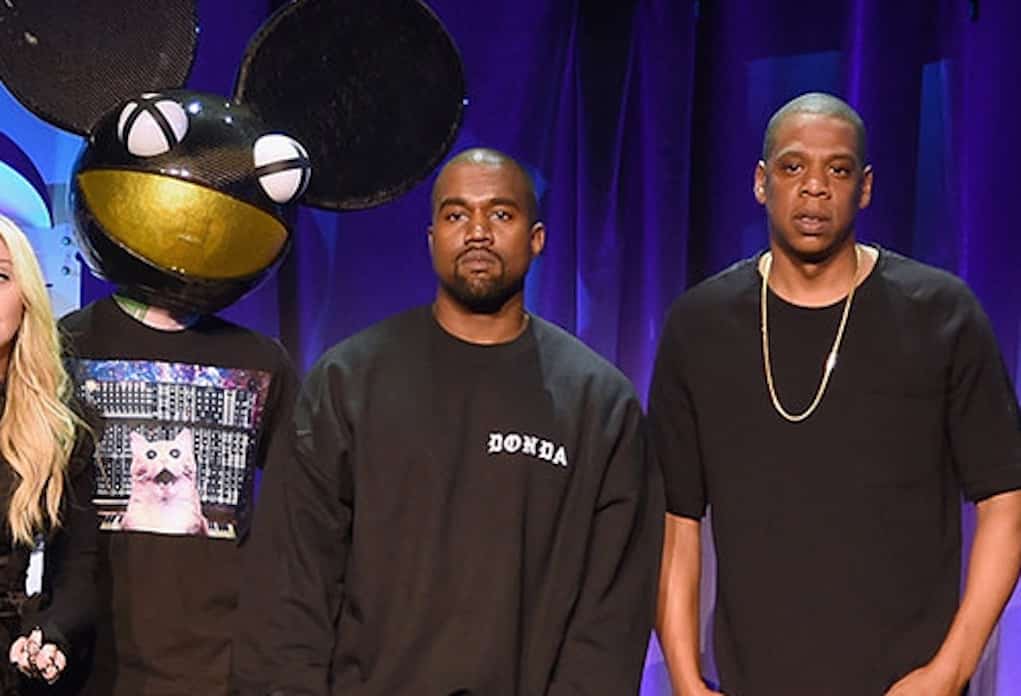 Another day, another Kanye West beef! This time, the rapper is battling with fellow TIDAL artist, Deadmau5.
It all started when Yezzy posted a screenshot of him listening to Sufjan Steven's album Carrie and Lowell on YouTube. In the photo, you can see Kanye's open browser included the website Pirate Bay – where users can illegally download music for free.
The whole point of streaming services like TIDAL is for artists, writers and producers to recoup the money and royalties they deserve. For an artist like Kanye to be ripping off another artist by illegally downloading their music is like a slap in the face… and Deadmau5 called him out on it!
What the f*ck @kanyewest … Can't afford serum? Dick. pic.twitter.com/8B2aiyORZs

— dead mow cinco (@deadmau5) March 2, 2016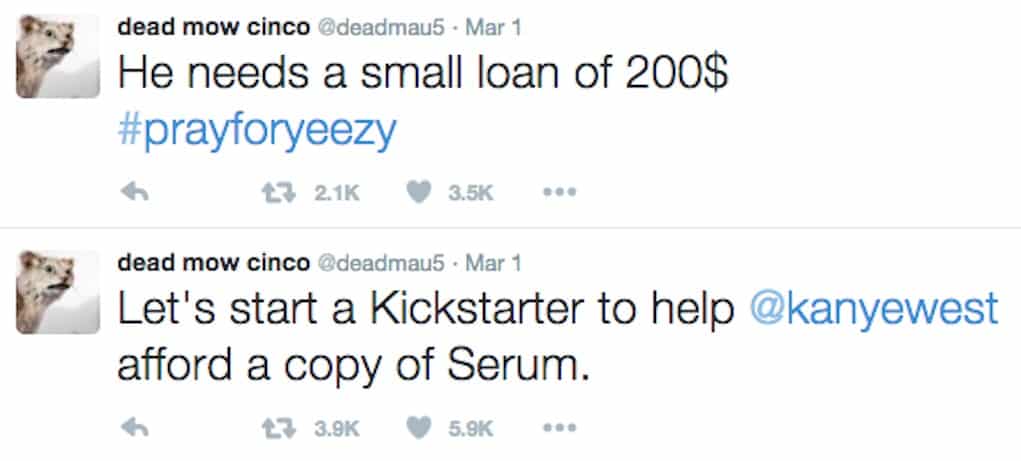 Kanye said it was all a joke, and he was taking jabs at his own album, TLOP, being pirated. He also said the screenshot was from a PC – the type of computer that he doesn't even own. Um, that looks like a MAC to me…
Either way, the rapper couldn't just own up to his mistake and move on. Instead, he tried to clown Deadmau5 for his onstage getup that resembles Mickey Mouse ears. And thus began Kanye's current Twitter beef: