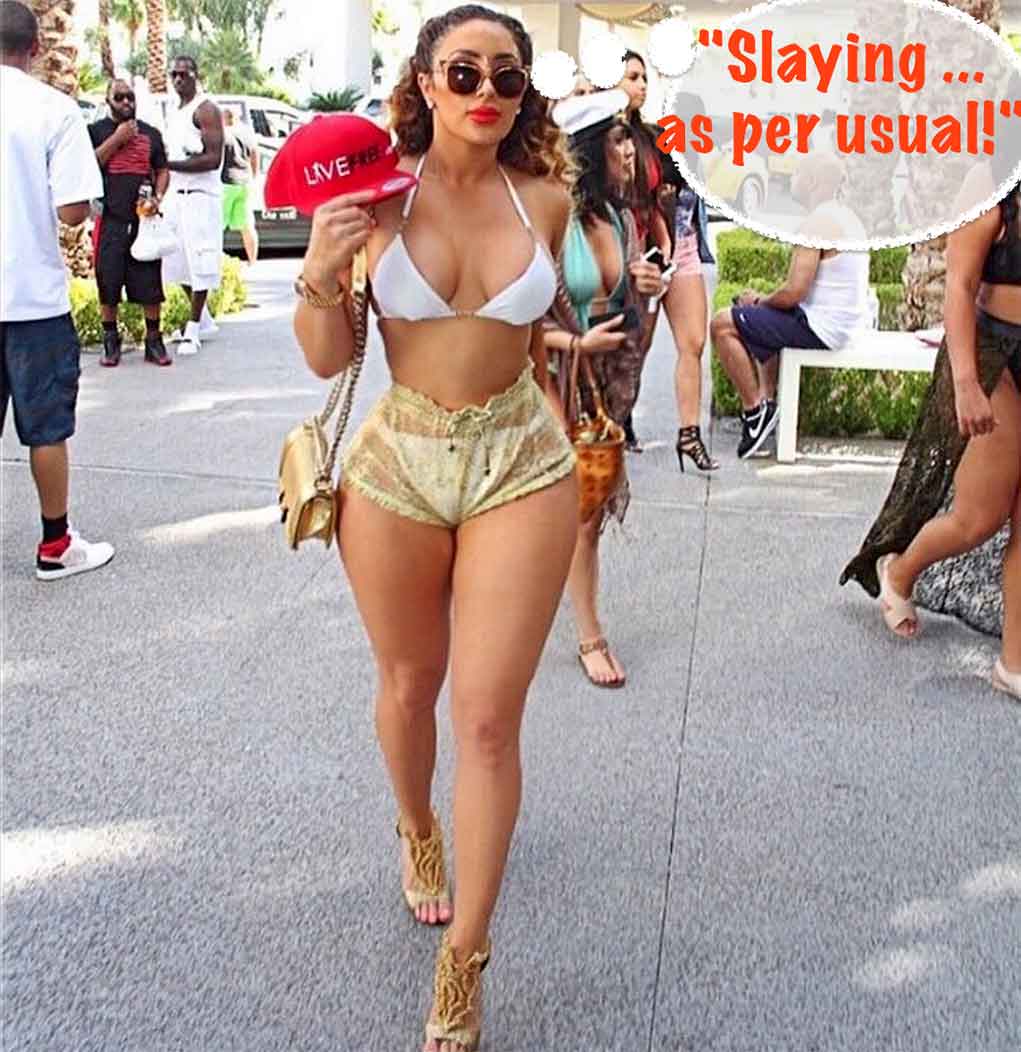 Is it just me or does Nikki Murdarris look like she takin' her cellulite azz straight to the blade? The only thing "perusual' about this spectacle is there's just another Hollywood heaux out thurr!
"Nikki's giving away her punany like a college girl running wild!"
This info is something that Nikki seems to be keepin' on the low from Lil Fizz. Know why? Not only are Fizz and Nikki said to be smashing, Fizz is looking like he actually caught feelin's for this All Fake Errthang Love & Hip Hop Hollywood heaux!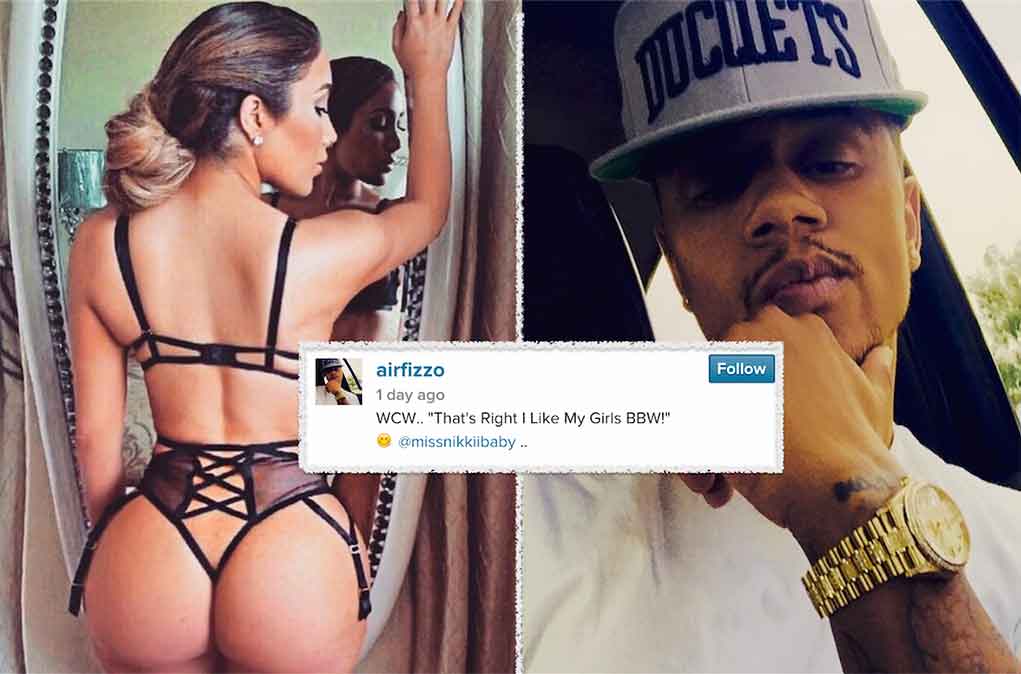 Check it:
"Nikki and Mally Mal called it quits, she is single now and she's f*cking everybody. She quit posting her business on IG because she knows n*ggas is peeping her steelo. She's back filming L&HHH and she got Fizz as a part of her storyline."