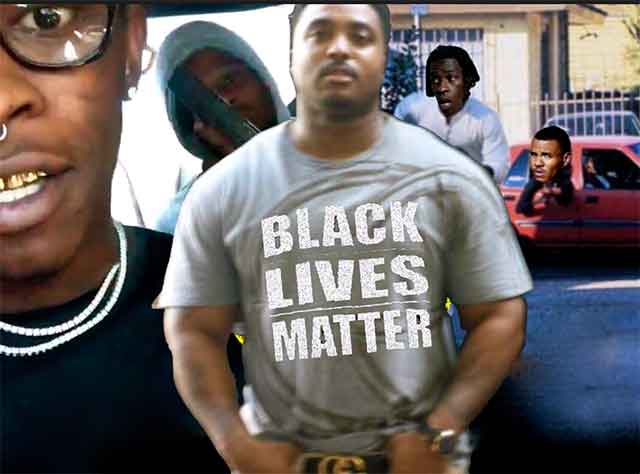 Less than 48-hours ago, Game was 40-glocc'in and Thugger had steel backin' him, but it wasn't long before each emcee shelved those isms. Don't believe me.. Just ask Jo Jo Capone, who led Game and Thug to kill the noise … with the quickness!
"You know how it go. It could be the internet disses … it could go to the music disses … but then you got the street dudes that want it to spill over," he explained. "So soon as one of them do some shows or something, it's turn into something different. I told him [Game], 'Before this shyt get outta hand Imma just pour some water on the fire." – Jo Jo Capone, Act Like It Ent.
Wait … There's more!
After breaking down Those Studio Gangstas Out Thur, Jo Jo called hypocrisy over the #BlackLivesMatter spiel being delivered by the likes of Young Thug and Game.
"F*ck the cops! Black lives matter, pray for them people." – Young Thug
Jo Jo Capone had this to say:
"We're dealing with other issues, what's going on in Baltimore and all over the world. My thing was … "Don't give the police a reason to kill one of y'all,
knowing that this beef is brewing and y'all on your cell phone when the police ride up and try to assassinate one of y'all and say 'He had a gun due to this west coast-down south beef'

It's bigger than us. There's already conspiracies against us, and both of them are publicly speaking the same #BlackLivesMatter so you can't turn around and be hypocritical saying #BlackLivesMatter and then y'all two go at each other."