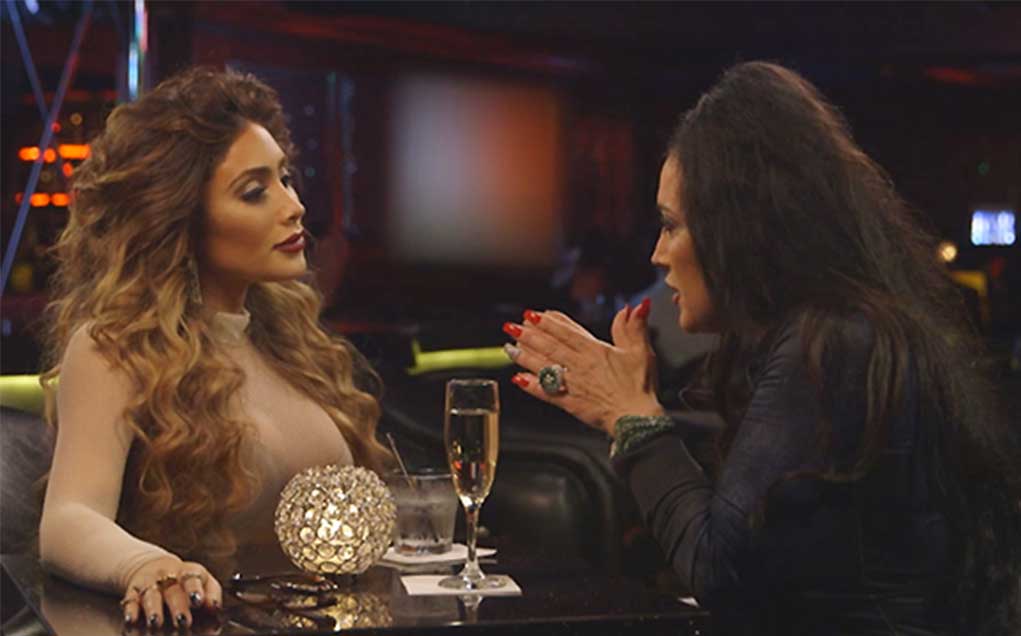 Love, Hip Hop & Hollywood Trap
HSK Exclusive – One day after Love & Hip Hop Hollywood returned for the second season, word from the streets reveals Nikki and her mother Marcelle Mudarris paid off Sam Sharif so that the 'Ace of Diamonds' strip club owner would drop the lawsuit he filed against them. Though we don't know exactly what kind of money we're talking about, sources say "it's a lot."
"Nikki spends a lot of money to try to keep her storyline interesting, but she's spending more than what she's making from being on the show." ~Yung Berg
Apparently, Nikki tried to make her settlement with Sharif a deal landing her more bang for her buck. Know how? "After she cut the check, she instantly went at trying to organize a L&HHH premiere party at Ace of Diamonds," says a source. "That didn't happen.:
Here are some details on the now settled lawsuit:
"Nikki and her family might be pimpin' the girls at Crazy Girls and Body Shop, but Mona Scott Young is pimp'in Nikki and her sleazy family."
The whole brouhaha is over a couple of strip clubs. A guy named Sam Sharif owns Ace of Diamonds in Vegas and Metropolitan Nightclub in WeHo, which has an Ace of Diamonds night every Monday.
Sharif hired Masika to promote the WeHo AOD, and part of the promotion was a big, splashy billboard on the Strip. It didn't sit well with Masika's enemies, "Love and Hip Hop" stars Nikki and Marcelle Mudarris.
Nikki and Marcelle actually rent their WeHo building to AOD, so they were really pissed off when they saw Masika's billboard. When Sharif refused to take the billboard down, Nikki and Marcelle put another billboard up nearby, with Maskika's mugshot from 10 years ago with the word "T.H.O.T."
Sharif says that billboard has torpedoed his business because he was catering to high-end clients and now people thinks it's a sleazy club advertised by a whore. He also says people think he's a fraud and really doesn't own the club."