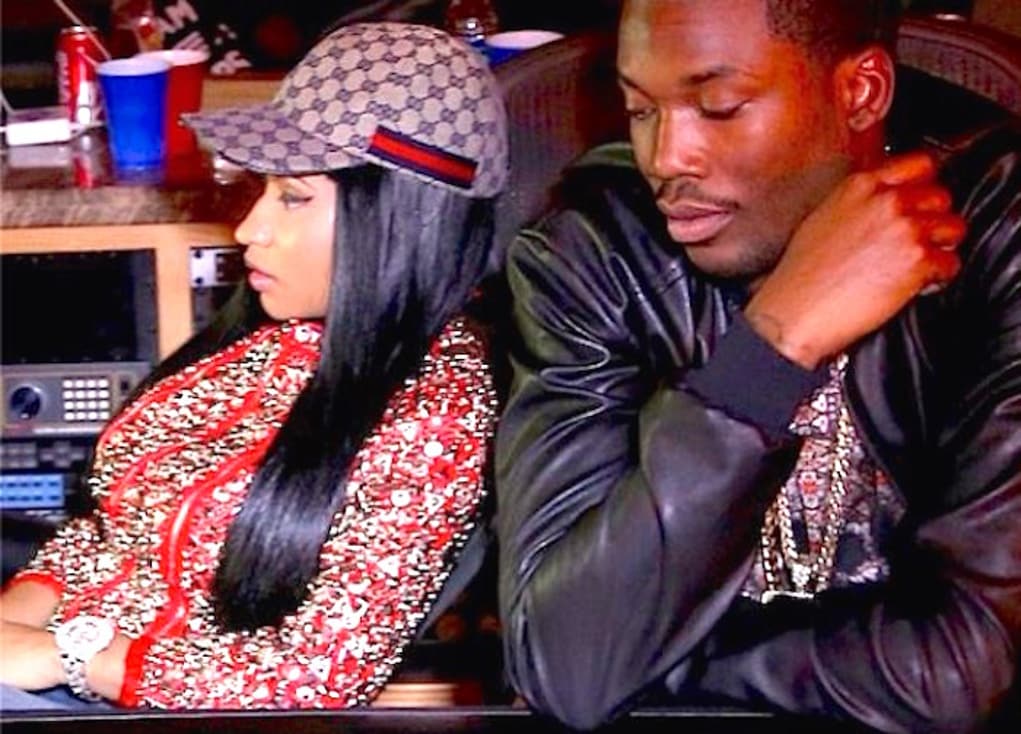 There's been a lot in the air about Nicki Minaj and Meek Mill lately, and the two are denying they're engaged or expecting a baby, but it might be happening soon.
With recent demands on their tour to keep all smoking away from Nicki, plus it looking like the Barbz had packed on some baby weight, people were assuming she was pregnant.  Meek Mill has said that he'd be happy with her having his baby, but in a Twitter post Nicki made it clear that she needs a ring on the finger before popping one out.

She makes it clear that she's not having a baby until she's married, and doesn't say she doesn't want kids with her rapper boyfriend.  Nicki will give her man his wish of kids, soon as he gives up her wish of getting hitched.
With that kind of pressure it probably won't be long until we see a little Nicki or Meek on the way.