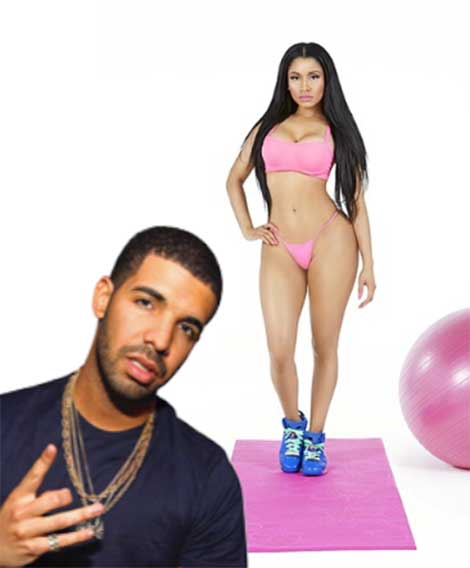 HSK Exclusive – Drake is said to be lying in the details behind why Nicki Minaj has pushed the release of her single 'Anaconda' back a week.
A source exclusively tells HSK… the Pills n Potions princess has signed on as Aubrey The Actor's "surprise guest" for his upcoming OVO Fest in Toronto.
Nicki's doubling up with Drake-date (August 3rd) falls two-days before her rescheduled released date (August 5th). Add that to the recently dropped, nearly nude pics… and it appears Dirty Nicki's pulling out all the stops to try and keep her numbers up, and stay relevant.
Don't you agree?