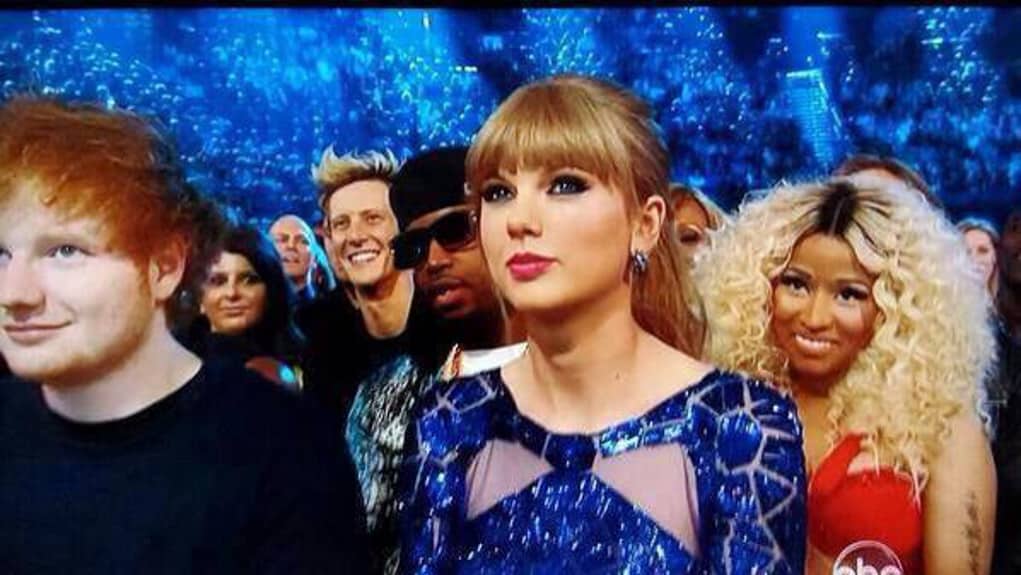 Nicki Minaj got put in check by Taylor Swift after ranting about the VMAs.
A very salty Nicki took to Twitter to rant about her videos "Anaconda," and "Feelin' Myself" not being nominated for Video Of The Year at the VMAs.  Then she threw out "If your video celebrates women with very slim bodies, you will be nominated for vid of the year."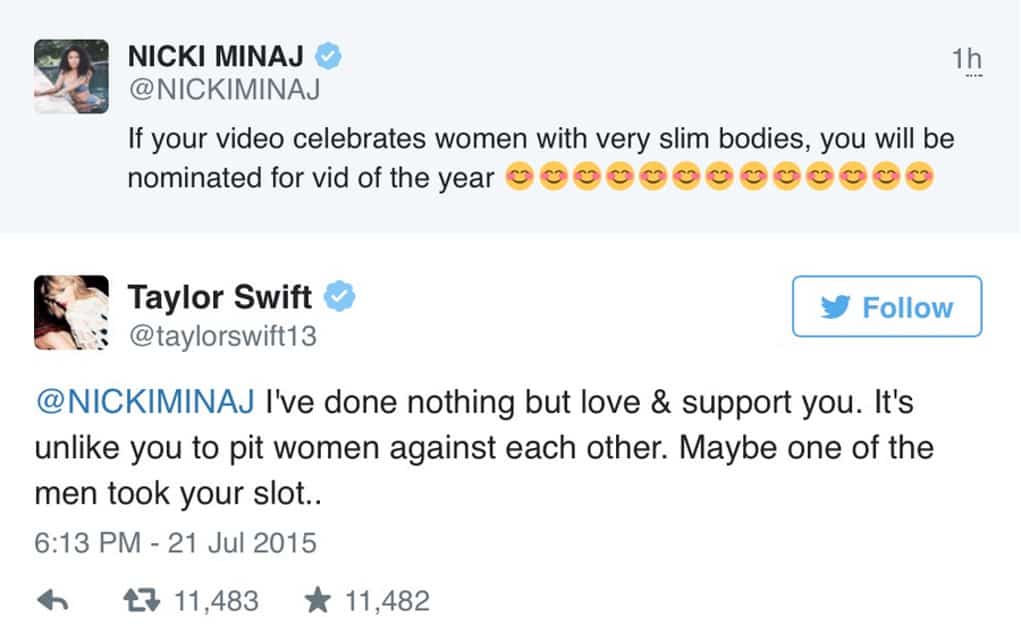 T-Swift took this as a personal insult, as the tall leggy pop star is nominated, and fired back at Nicki.
Minaj then tried to cover it all up and act like she wasn't subtweeting Taylor.

If she had nothing to say about Taylor then why did she act like she was going to pull a Kanye and jump on the stage when the award's presented – just like he famously did to Swift when she beat out Beyonce at the VMAs.