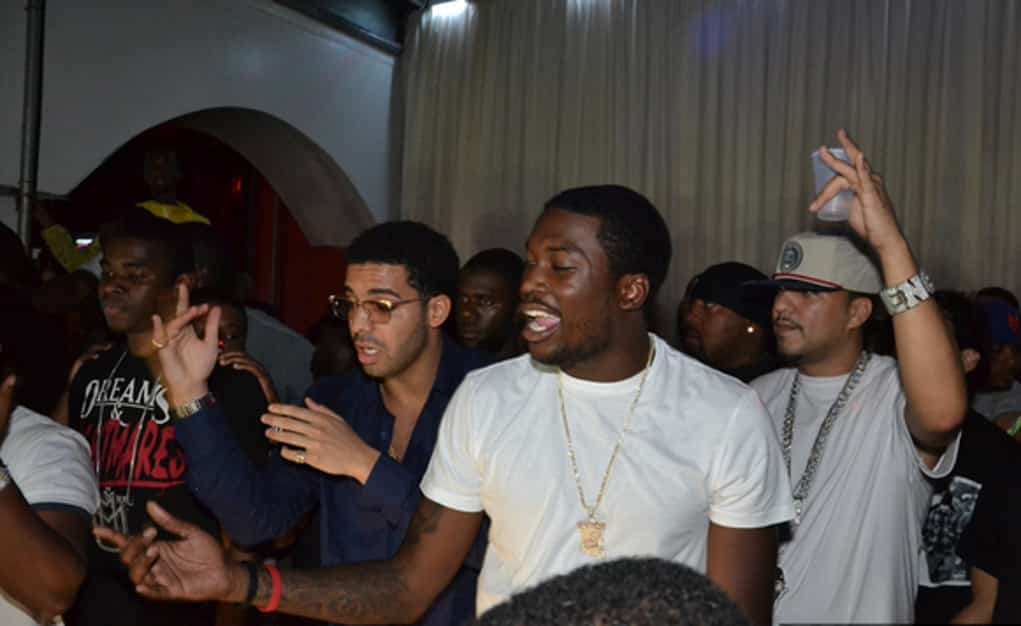 Meek Mill put Nicki's ex, Safaree, on blast and then exposed Drake for using ghostwriters.
Feeling himself and then going on a Twitter tangent, Meek Mill got things started off by calling his girl's ex, Safaree "SB" Samuels, gay.  This is after a video of Safaree shaking his backside has been making the rounds.  He calls SB gay for letting Nicki grind all up on dudes in her videos when the two were together.

Once Milly's shade juices started flowing he turned his attention to other rapper's in the game, most notably Drake.  The Philly rapper exposed the Toronto singer/rapper (sapper) for not even writing his own rhymes.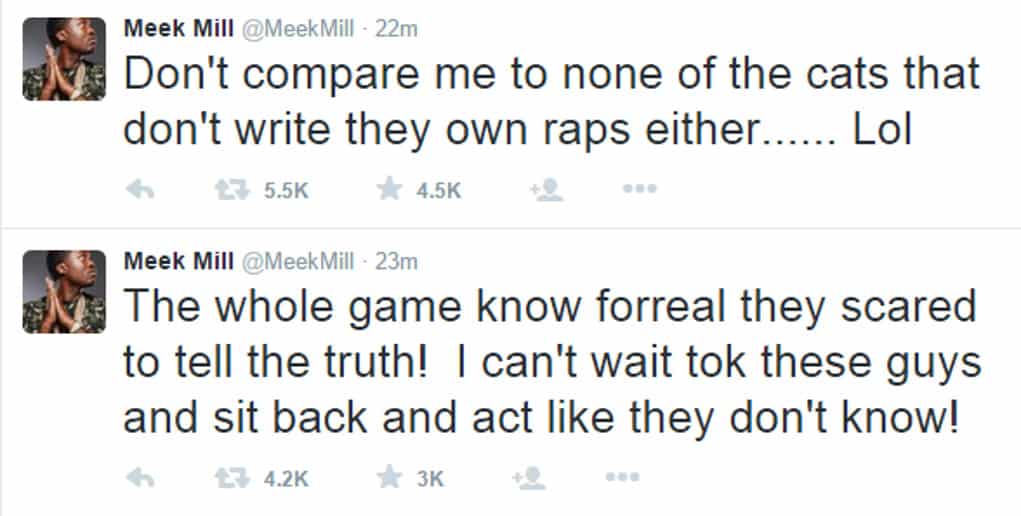 He says that Drizzy refused to tweet out Mill's album because they put him on blast after finding out the verse he put on it wasn't even written by Drake.  The MMG rapper says he doesn't want to mess with anyone who is using ghostwriters and called Audrey a "dweeb."