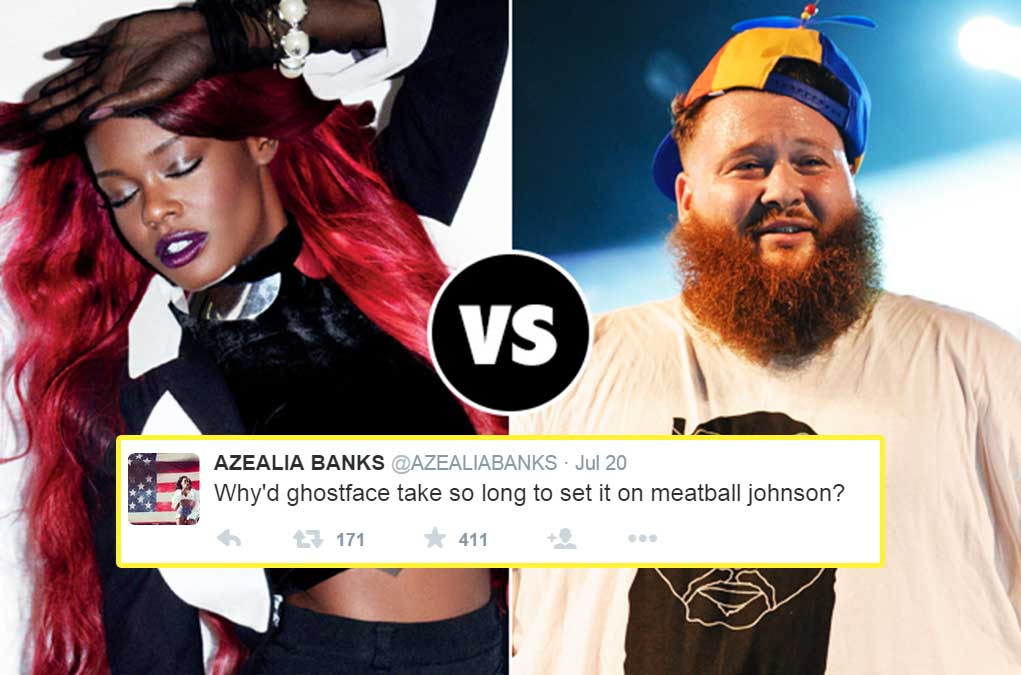 Azealia Banks jumped on twitter yesterday to weight in on the feud between Ghostface Killah and Action Bronson.
"F*cking fat slob. I want to see him get f*cked up so badly." ~Azealia Banks
Azealia Banks went on to say that she remembers when she first met Action Bronson, he insulted her, but now Ghostface pulled his card the Baby Blue lyricist, is quiet as a mouse.
"Remember when Action Bronson had all that mouth to insult me but now that Ghostface pulled his card he's mum."
But remember when action Bronson had all that mouth to insult me but now that ghostface pulled his card he's mum.

— AZEALIA BANKS (@AZEALIABANKS) July 21, 2015