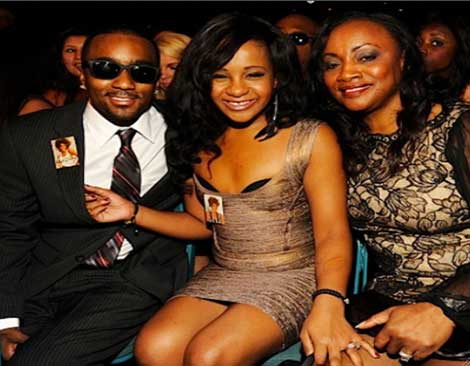 A judge has ordered Nick Gordon to stay at least 200 feet away from Pat Houston.
Sources say it was after Nick Gordon began posting pics of his collection of guns when Aunt Pat grew "scared for her life.
"Nick is posting pictures of machine guns and pistols all over his Twitter account. Not to be left out, Krissi is riding for her man."
Though the courts have co-signed Pat Houston's recently filed restraining order against the troubled Houston-hanger'on, we're shocked that the judge didn't question Nick Gordon's social media glorification of his guns. Aren't you?
Peep what's being reported:
"Nick has already fought Whitney's rapper nephew Gary Michael Houston at Pat's daughter's Sweet 16 party. Months after the fight, Nick hopped on Twitter and went completely nuts on Gary calling him a "b*tch" and said Pat started "acting fake" after the death of Whitney Houston."
Did Nick's beef with Pat begin back in 2012, when she expressed her concerns over his plans to wife up Bobbi Kris? Of course.. Just ask Cissy Houston.