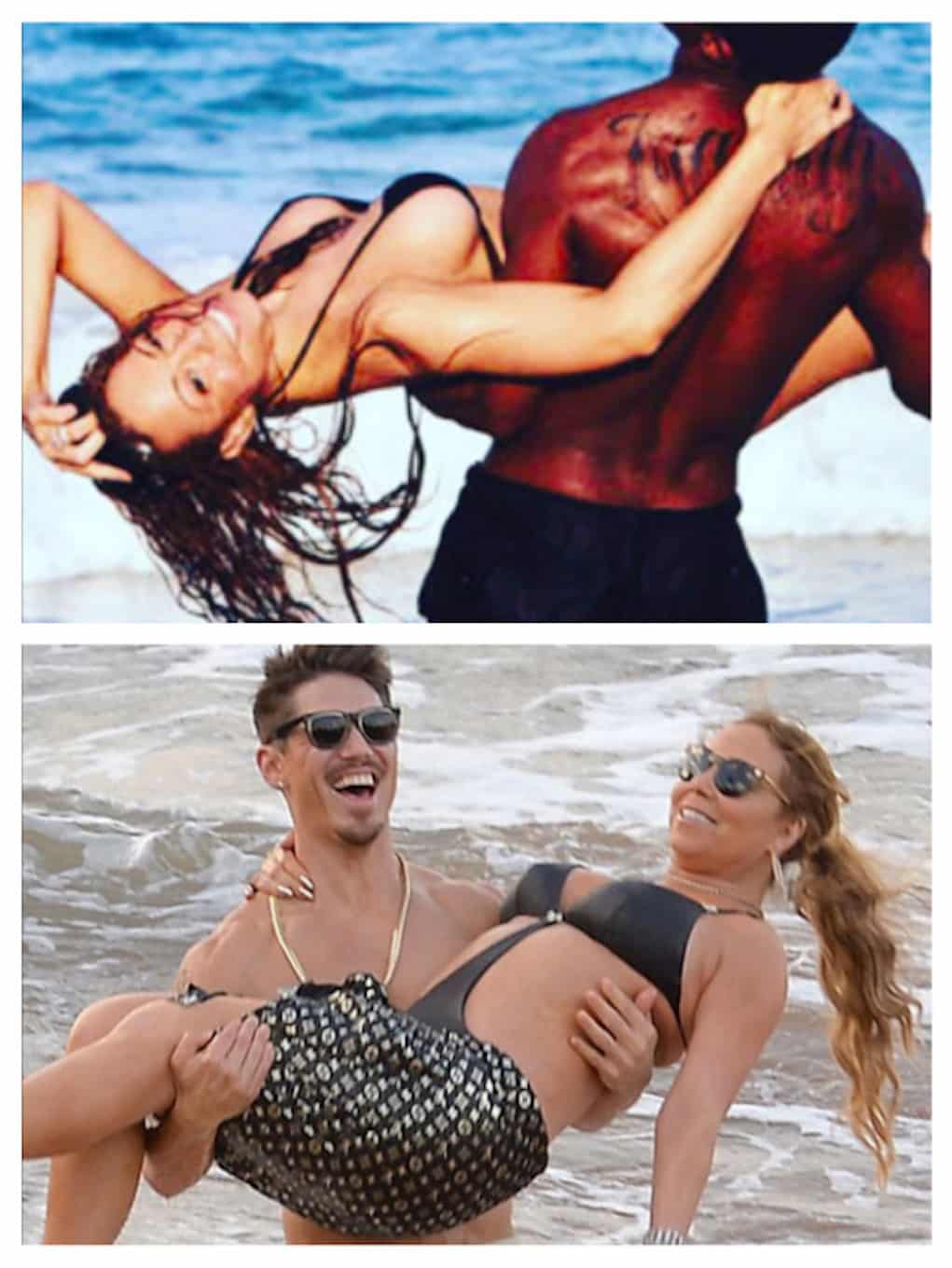 Nick Cannon resorted to taking a low blow to diss Mariah's recently released photos showing her looking like a beached whale with her new boy toy.
Nick took to his Instagram to post throwback photos of him and Mariah during happier times. Mariah's body is bangin and she actually looks happy! WTF happened to her?
Damn, MiMi fell OFF!
Doesn't Nick have a baby on the way tho? Maybe that's where he needs to be focusing his energy.