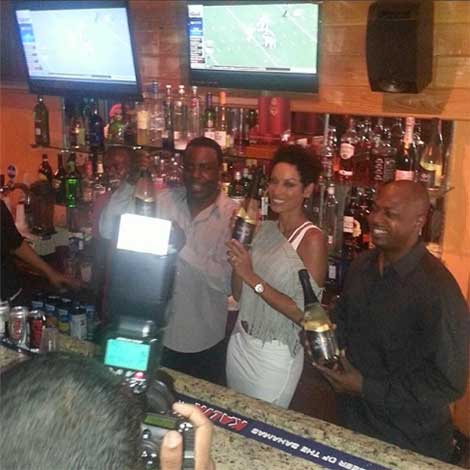 "Nicole or someone close to her was trying to ruin the biggest moment of his career."
Nichole Murphy's spilt from Michael Strahan is far from her first time at the rodeo for the Hollywood Ex star. That's why it's not surprising the green-eyed bandit has let it be known that she's livin' it up in the Bahamas… shortly after word broke that she left newly-inducted NFL Hall of Famer kicking rocks.
"Michael was right in the middle of receiving his official HOF yellow blazer when the story came out."
This news comes five-year after Nicole supposedly said 'I do' to Strahan… FIVE-YEARS! From what it's looking like… they may have just wrapped their beard-agreement. Don't you agree?
"They've called it quits over 'distance.'"
Here is what's out there:
"Michael and Nicole had actually broken off their engagement several weeks ago. But we're told there was no plan — certainly not on Michael's side — to announce it before his induction into the Hall of Fame this weekend.

"During their time together, Michael and Nicole helped raise each other's kids. Michael has four children from previous marriages, while Nicole has five children from her last marriage to actor Eddie Murphy."