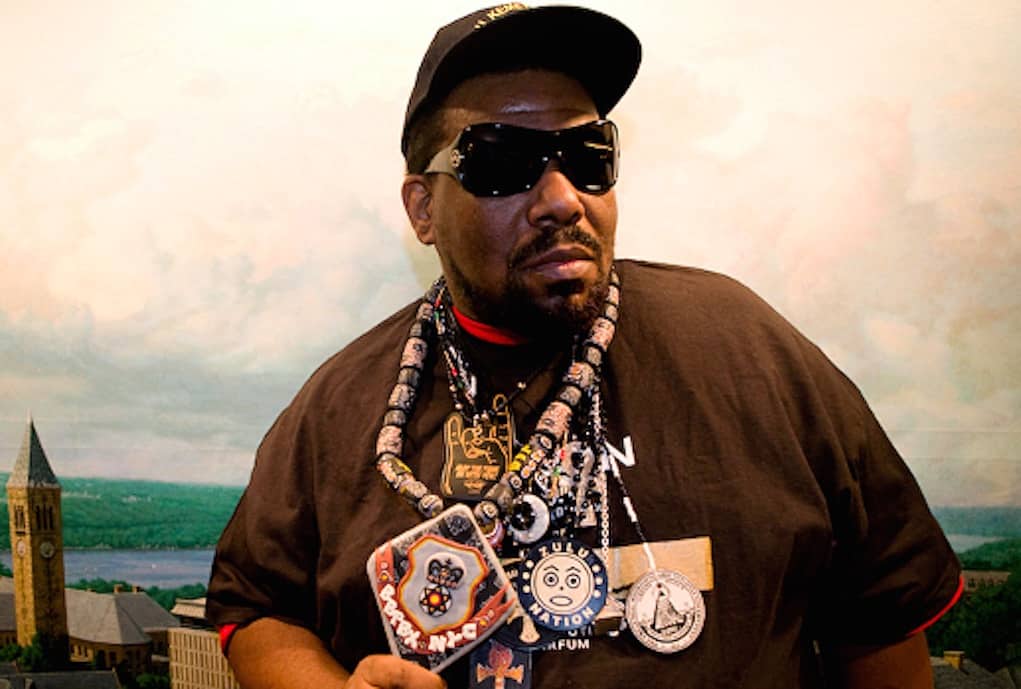 A 4th man has come forward with claims that Kevin Donavan aka Afrika Bambattaa molested him when he was a pre-teen. The man, who goes by the name of Troy, gave a radio interview detailing his experience with the Hip Hop pioneer.
The incident took place at Bambaataa's Baychester apartment. Troy was 12 at the time, and he went to visit his girlfriend, but decided to stop and say hi to Bambaataa first because he lived in the same building.
They were alone in the apartment when Bambaataa asked him, "have you ever been with a guy?" Troy replied, "no, that's gay."
That's when Bambaataa brought out a photo album of explicit images. Troy described the photos as a bunch of the neighborhood kids holding and fondling Bambaataa's penis. The rapper told him, "See…you don't have to be gay to be with a guy."
Bambaataa then begged to see Troy's penis and told him if all the other kids were comfortable with it, then Troy should be okay with it too.
Before he knew it, Bam had grabbed Troy's penis and began giving him oral sex. Troy said it was a "nasty sensation," and he pulled away and left the apartment.
"I never wanted to be around him anymore…it just changed my attitude a lot," ~ Troy
Peep the interview:
This list of child molestation victims keeps on adding up.