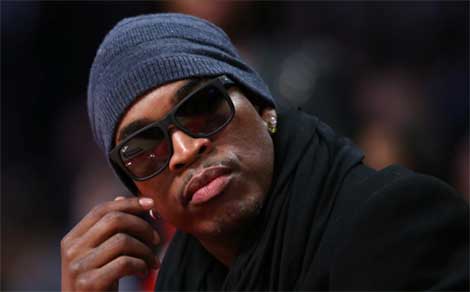 Ne-Yo's books appear to be off by some $4.5 million after his manager, he claims, ripped him off.
The singer, real name Shaffer Smith, let a business relationship that began in 2005 become a personal relationship with Kevin Foster, which ultimately turned out to be misplaced trust, with the singer reportedly swindled out of millions of dollars.
As a result, Ne-Yo is suing, with papers filed in Manhattan Federal Court.
The paper says a third party hired by the singer "uncovered instances of Foster engaging in self-dealing and inappropriate conduct, including forging his signature on loan documents".Foster also reportedly sank Ne-Yo's money into a failing water company for which Foster was the CFO.
According to documents filed, Ne-Yo had already known that Foster had moved some of his money without permission, and when another accounting firm was hired, more instances of wrongdoing were uncovered.
As part of the lawsuit, the singer is seeking the reported $4.5 million, plus an additional $3.5 million that were paid to Foster in fees.