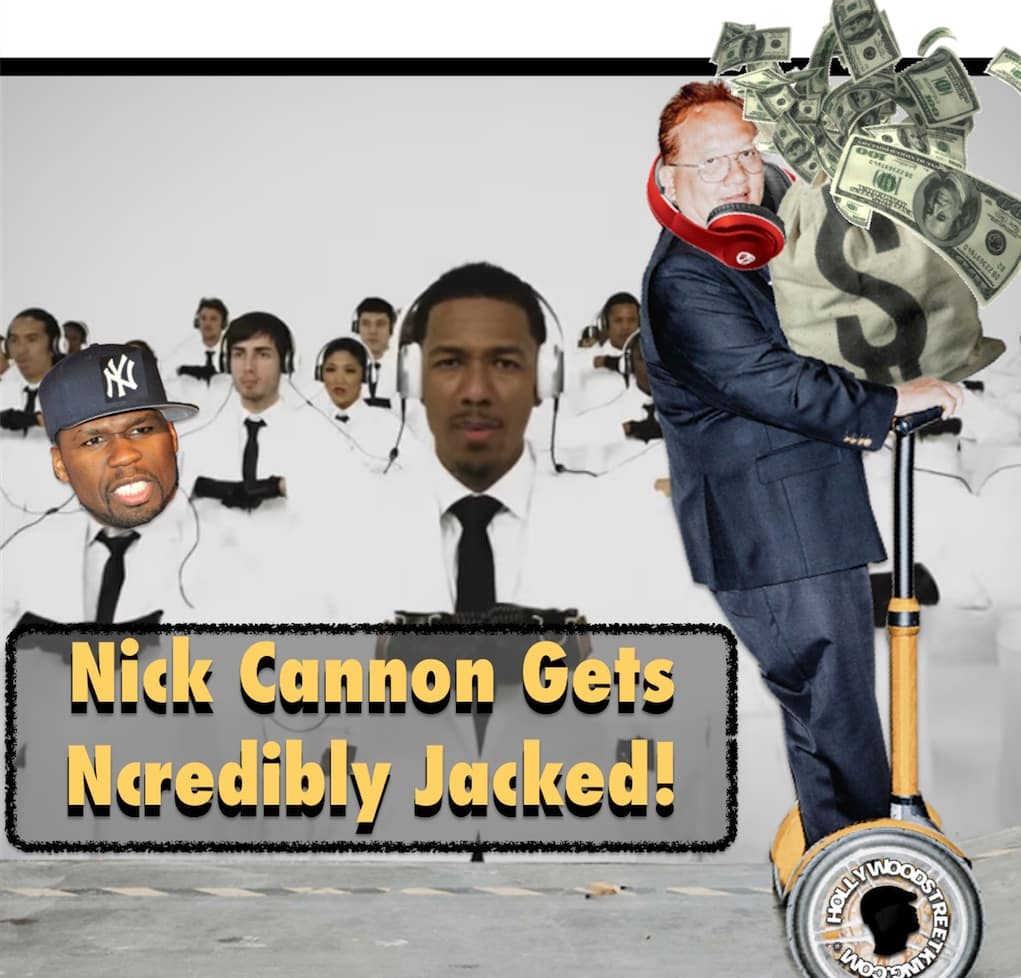 "Nick has a deal with Noel for NCredible headphones and Noel, hasn't paid Nick a penny for using NCredible brand."
HSK Exclusive — Nick Cannon has reportedly been suckered outta millions of dollars! That's according to a Silicon Valley source who says the gaffer is none other than the CEO of Monster Inc., Mr. Noel Lee.
"Noel is known for throwing huge parties and leaving partners and investors to foot the bill! Noel's wife just left him, because he ran his Monster Cable company into the ground."
Cannon and Lee joined forces back in January 2013, officiating their Ncredible deal at Las Vegas' International Consumer Electronics Show. That's where the pair introduced Cannon's Ncredible Ntunes and Nergy headphones. Now, more than three years since the product launch, we're told Nick hasn't seen "a penny" from the deal!
"I'm taking it to the next level. It's incredible!" – Nick Cannon
You may have heard Noel Lee's name before. Know why? He is the same Noel Lee who was previously involved in a heated battle against Dr Dre and Jimmy Iovine over the doctor's Beats by Dre line of headphones. Now, Cannon is said to be joining a group of others who are currently suing Noel Lee but don't expect to see any court docs from any of those cases make it online. Know why? Because, according to the Intel we're getting, Lee paid the courts to seal the case numbers of the lawsuits filed against him "to keep the press from getting their hands on the docs." Don't believe me? Just ask 50 Cent!
The drop:
"Noel tried to jack Dr Dre and Jimmy Iovine, but they beat him to the punch. Then Noel got greedy and f*cked up his deal with 50 Cent's headphones. Now, he's stickin' it to Nick Cannon.