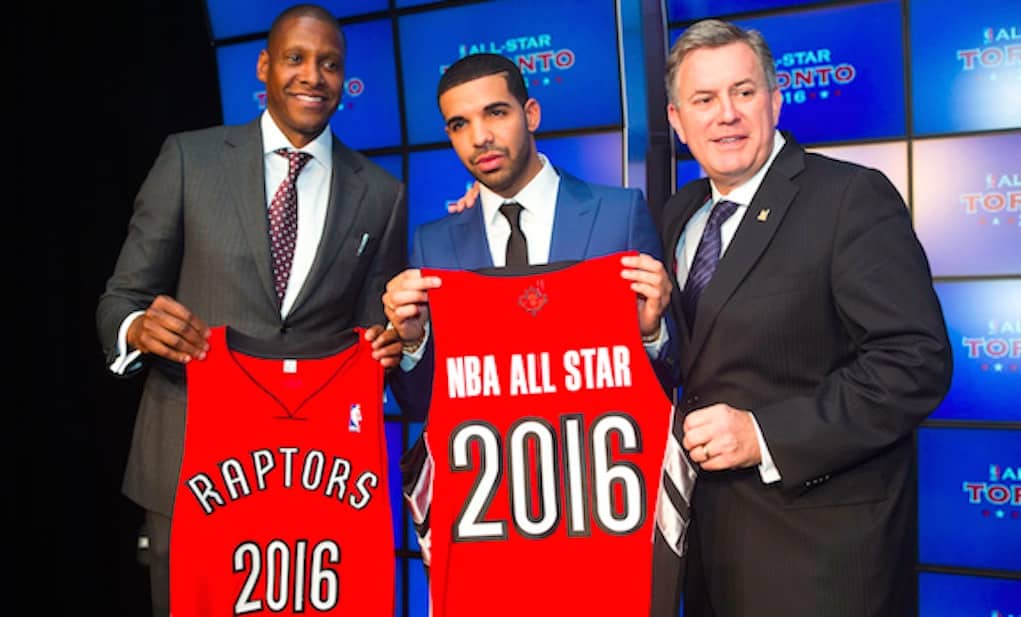 Drake's Deception: The 6 & The NBA Ain't Feelin' Drake Anymore!
HSK Exclusive — Drake suited up as mascot for it … he Champagne Papi'd for it … Shyt, he even dedicated an entire 'Drake Night' to it! I'm talking about NBA All-Star Weekend 2016, hosted by The City of Toronto for the first time in NBA history. And now — just one-week away from the game's debut to Drake's Very Own 6 — Hot Bling Boy has fouled in the 9th inning! Just ask Adam Silver. You know, the NBA Commissioner Drake recently confused with Donald Sterling.
"That can land you in trouble," Drake said. "I'll tell you, Sterling that's my guy so you know, we had a conversation about it, and it won't happen again, I got the message loud and clear."
HSK insider intel reveals … Drake's live on the air Toronto trainwreck went down after the Crackberry MC-turned-Global Ambassador for the Toronto Raptors turned down Adam Silver's invite to perform for the halftime show. Sources say Drake should really be diggin' himself … How Bout Now? The NBA's offer wasn't sufficient for him to perform in his own city.
"Drake is a arrogant pompous bitch who crown himself '6 God,' but he shitted on his own city when it was time to give back and to show his city love."
The drop:
"The NBA was trying to book The Weeknd and Justin Bieber for the halftime show, but they're both booked to perform at the Grammys. Drake was the NBA's third choice — and because he asked for more money than both Weeknd and Bieber—Adam Silver said 'No way.' Instead, they hired the Bob Marley knock-off Sting and Cirque Du Soleil to perform instead of Drake."