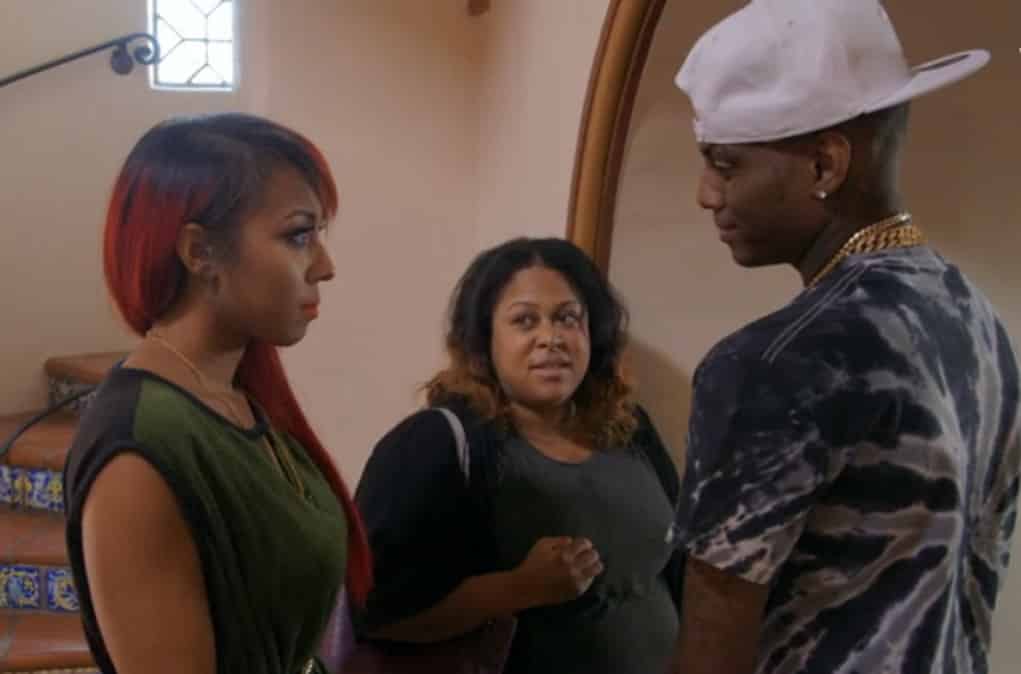 Things got messy on the Love And Hip Hop Hollywood reunion show part II, especially after Soulja Boy shaded his one-time side chick, Nas.
Soulja let it be known that he is down with Nia Riley only, but that is not what he was telling Nas in private. She recorded a conversation between him and her where he told her that he would have been on LHHH with Nas had she not ended things.
"If you were there, me and you woulda been on the show, but you wasn't there man, so like what you want me to do? You trying to make it like it's my fault."
When Soulja Boy tweeted "Just be real no reason to be fake. 100" Nas took it as him throwing shade at her so she felt she needed to fire back on social media.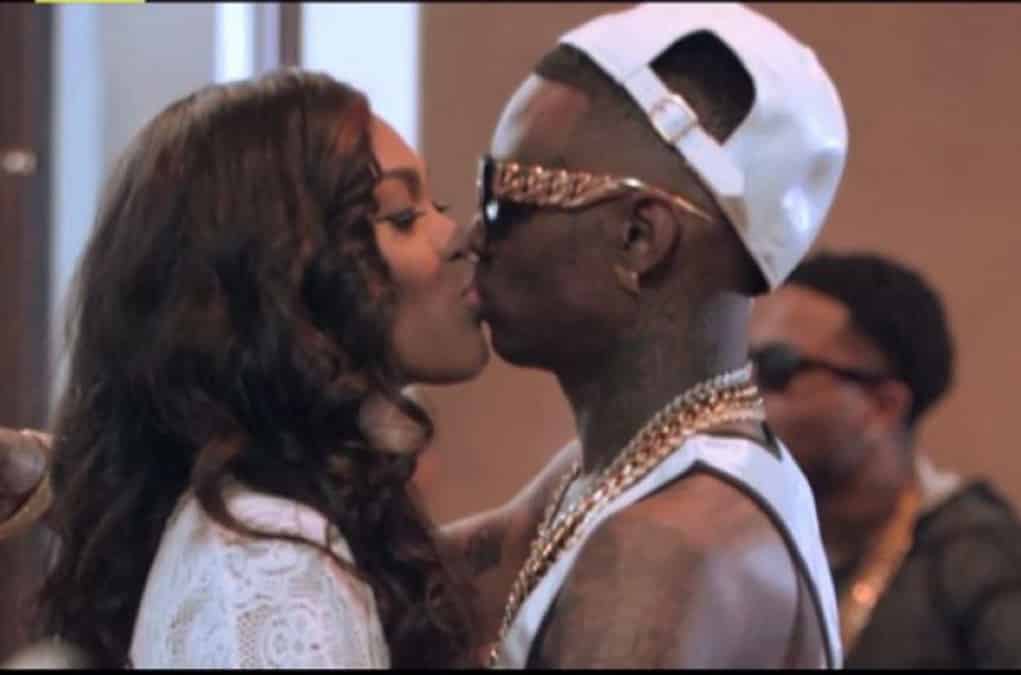 "It's so funny to me as close as we were you would embarrass me and portray me as something that I wasn't…I asked you to clear all this up but you didn't so I have to take it there!"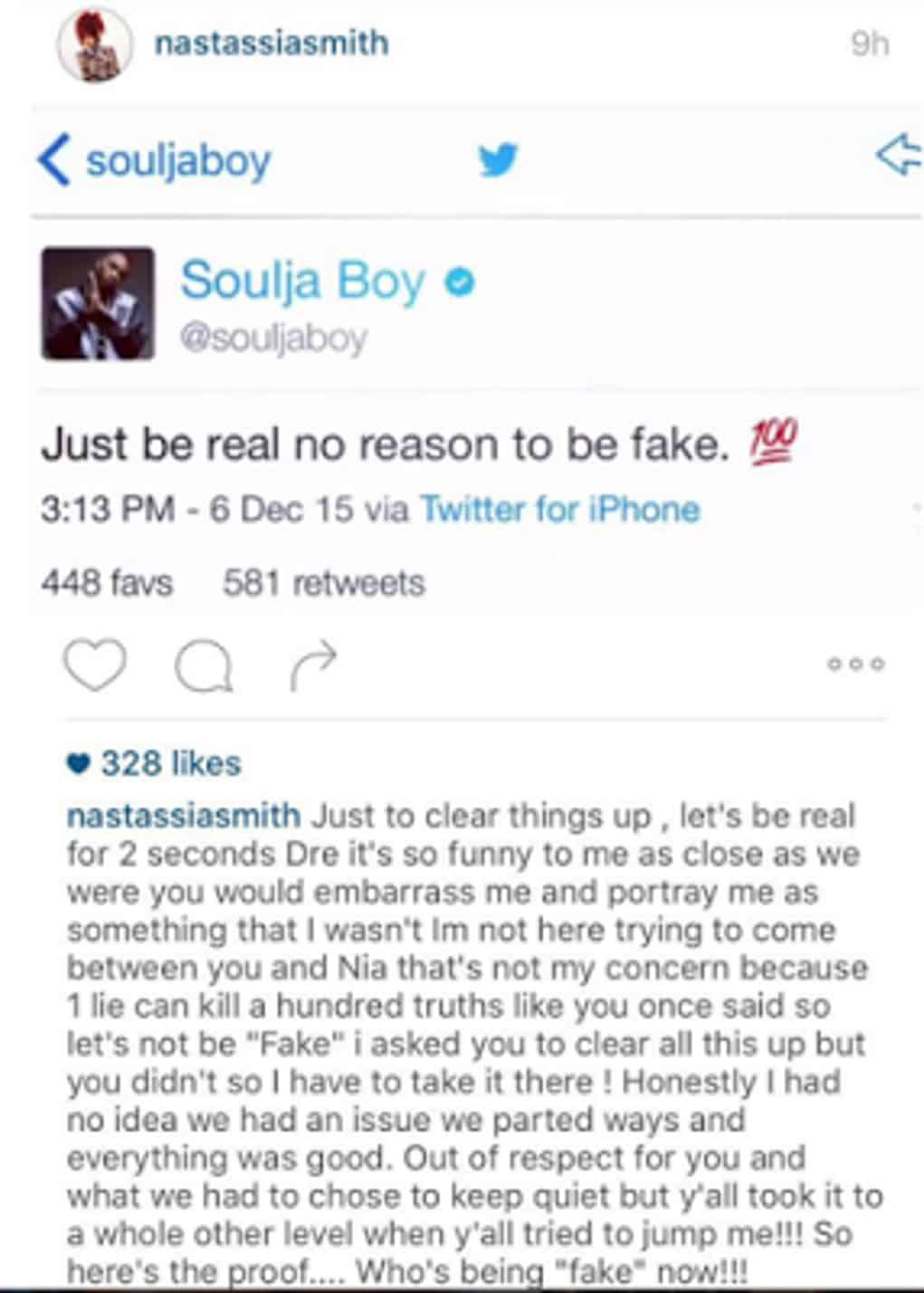 Nas thinks she's justified in putting her ex on blast since he did it to her on the show, but she doesn't explain why she was recording private conversations between the two. She obviously had some shady motives in mind.