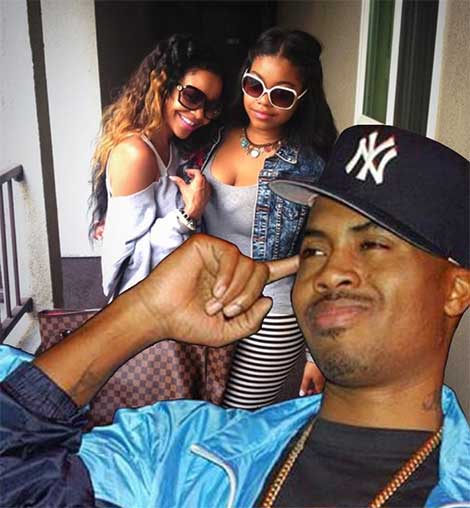 Did Nas cut Carmen Bryan a 'hush, hush' check in order to keep from taking her story to reality TV? Can't say for sure, but the pair's 20-year-old daughter Destiny Jones has confirmed Carmen was in talks with 'Love & Hip Hop' to be cast on the show!
"What you see on 'Love & Hip-Hop', that's not even my mom's personality." -Destiny Jones
During a recent interview, Destiny gave up little detail about Carmen's conversations with LHH. She did however make one thing very clear. "My parents just both have a clear understanding," Destiny said. That said, Carmen sure seems to have been on the hush. The same Carmen who caused a ruckus, over the past year or so … going from shooting Twitter attacks at Nas … to dropping word of a sequel tell-all book … to hinting at joining reality TV. Just ask Trina!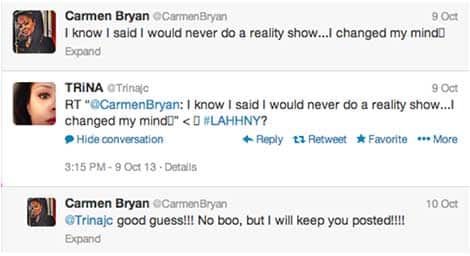 Check out what Destiny Jones dropped…
ON WHY HER AND HER MOM DIDN'T DO LOVE & HIP-HOP ATLANTA:
"I went into the meeting with my mom at a hotel in Atlanta, and we had an interview. They were asking us questions, and they really loved me. They really loved my personality and everything. They were like, 'Carmen, maybe, but Destiny, yes.' But like, it was just funny.

So after the interview, I started to find out who the other cast members would be, and I started thinking this doesn't really seem like me and my mom, you know, our speed. What you see on 'Love & Hip-Hop', that's not even my mom's personality. Like she's so funny loving and goofy and sweet – it's not really her speed, it's not really my speed, and I think the producers could tell when they got the cast together, like, 'No, you guys wouldn't fit in with this cast at all', so it was like a joint agreement."
ON HER MOM AND DAD'S RELATIONSHIP:
"I think that my parents just both have a clear understanding that regardless of what has happened in the past, we're a family regardless. Nobody can ever say anything bad about my dad to my mom or she'll go off, and my dad doesn't want to hear anything bad about my mom. So that love is there and that respect is there, and right now, and hopefully forever, everything is really just cool between them. Regardless of whether they were ever going through their drama or not, I feel like that love and respect has always been there, and they always had that unspoken understanding."