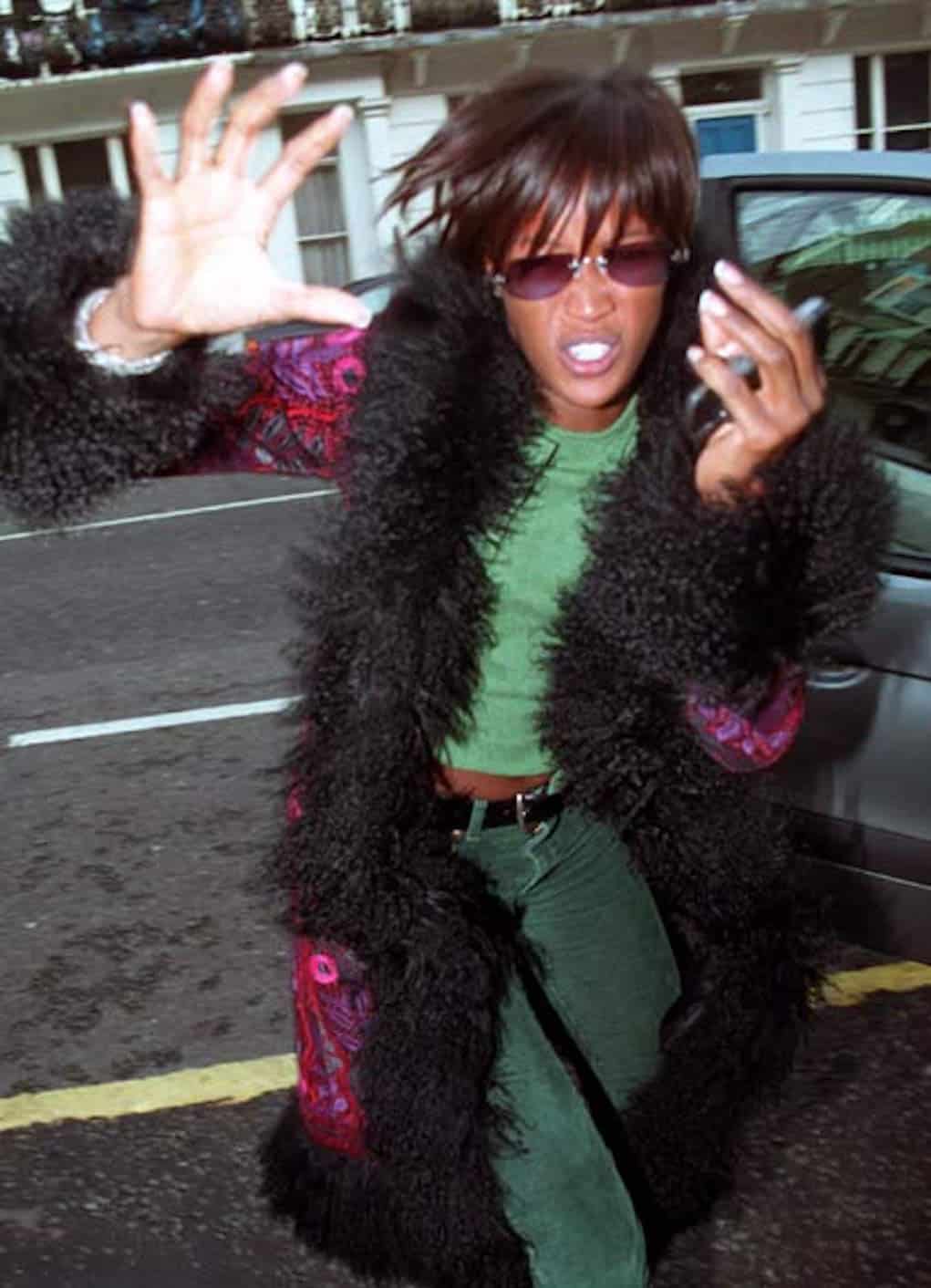 Naomi Campbell is off her rocker once again. The 46-year-old supermodel is being accused of laying hands on someone once, and this time, it was a junior publicist according to The Jasmine Brand.
The employee of global PR company, Bell Pottinger, was left with a bruised face after he was hired to help improve the model's public image. Well, that backfired, didn't it?
The publicist showed up to Naomi's apartment in NYC shortly before Christmas, while the supermodel was recovering from a foot operation.
Naomi suspected the publicist was tipping off the paparazzi about her whereabouts, and she tried to wrestle his phone away from him while he was sending a text message.
Sources at the agency say the publicist got a little "too close" to their client, and he popped up at her apartment unannounced when he was supposed to be on vacation.
"At the time, Naomi had had an operation and was in a wheelchair or on crutches, and the photographers seemed to know where she'd be. She wanted to get the phone off the PR man because he was texting in her presence and she grabbed it."
The source admitted there was a struggle, but they had no idea how the man ended up with a bruised face.
"Naomi doesn't recognize his account of events at all. She does regret snatching the mobile phone because she was a bit paranoid about being followed by paparazzi, but she has no idea about him receiving any injuries."
This isn't the first time Naomi has assaulted someone. There are four court rulings against her and several similar allegations. Remember when she threw a phone at her maid's head?
How long before this guy files a lawsuit against her?