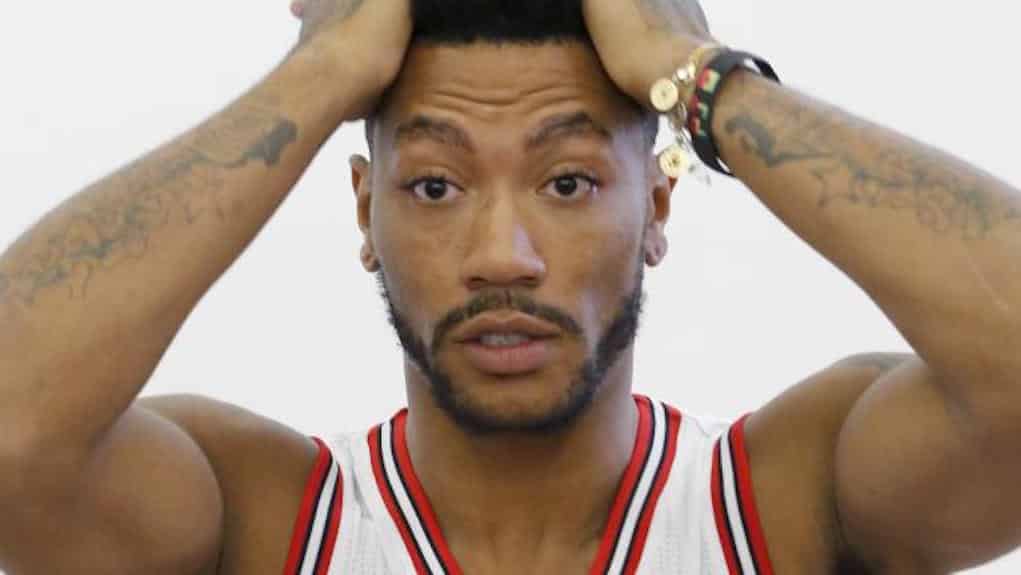 New York Knicks' Derrick Rose is in the middle of a $21.5 million civil lawsuit filed by a woman who claims the baller and his buddy raped her. But now, the LAPD has launched a criminal investigation, and D Rose could be facing jail time!
The LAPD confirmed they have an open criminal investigation against Rose, and the victim "exercised her right to confidentiality" when filing the report. This is a big deal because in case you forgot, Rose is trying to get his victim's identity exposed during their civil proceedings. But the LAPD has confirmed that Jane Doe's identity will remain anonymous throughout the criminal investigation.
The 30-year-old accuser says she wants to remain anonymous to keep the rape a secret from her family. She also said she didn't initially pursue criminal charges because she feared she would need to reveal her identity.
"I didn't know the difference between civil and criminal and all the different concepts and language of the law. But I knew that if I came forward to the police, my identity would be revealed and I would have no control of the case and what was required of me," – Jane Doe
As for this new case, Knicks President Phil Jackson says Rose is aware of the civil suit, but "it's not keeping him up at night,"
Rose claims the woman was a groupie who hung out with many celebrities, and she also had sex with Los Angeles Lakers Nick Young. The woman claims she was traumatized after the alleged gang rape with Rose because she's "prudish" and sexually inexperienced.