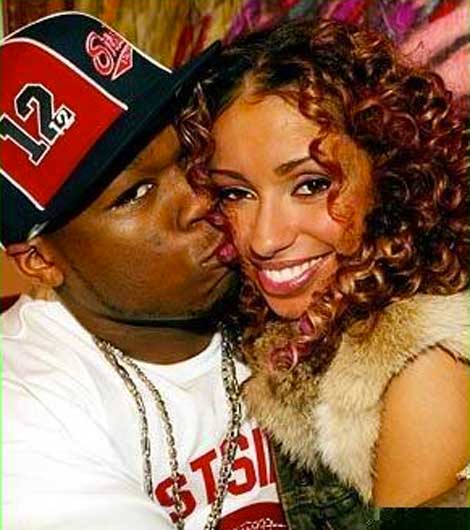 "Man I get bad bitches, now I even f*ck Mya (I f*cked her first Game), 50 you a liar" ~50 Cent, 'Not Rich, Still Lyin'
Mya is still fuming over 50 Cent taking to the studio to let Game know he hit it first. That's why the "Lady Marmalade" singer blasted Fiddy, during a red carpet interview at the BET Awards.
You'll recall 50 Cent released the diss track "Not Rich, Still Lyin'" aimed at Game, back in 2006. Now, almost six-years later, Mya is still pissed about it.
After ThisIs50.com's Jack asked for the drop, Mya cut him off , saying:
"This is for 50 Cent? Oh. No. No. No. We can't do that. He dissed me and I don't support that. Cause people don't lie on their dicks, ok?"
Did porn star Candice Jackson once say '50 Cent has a little dick'? Of course! Don't believe me.. Just ask Daisy Marie.