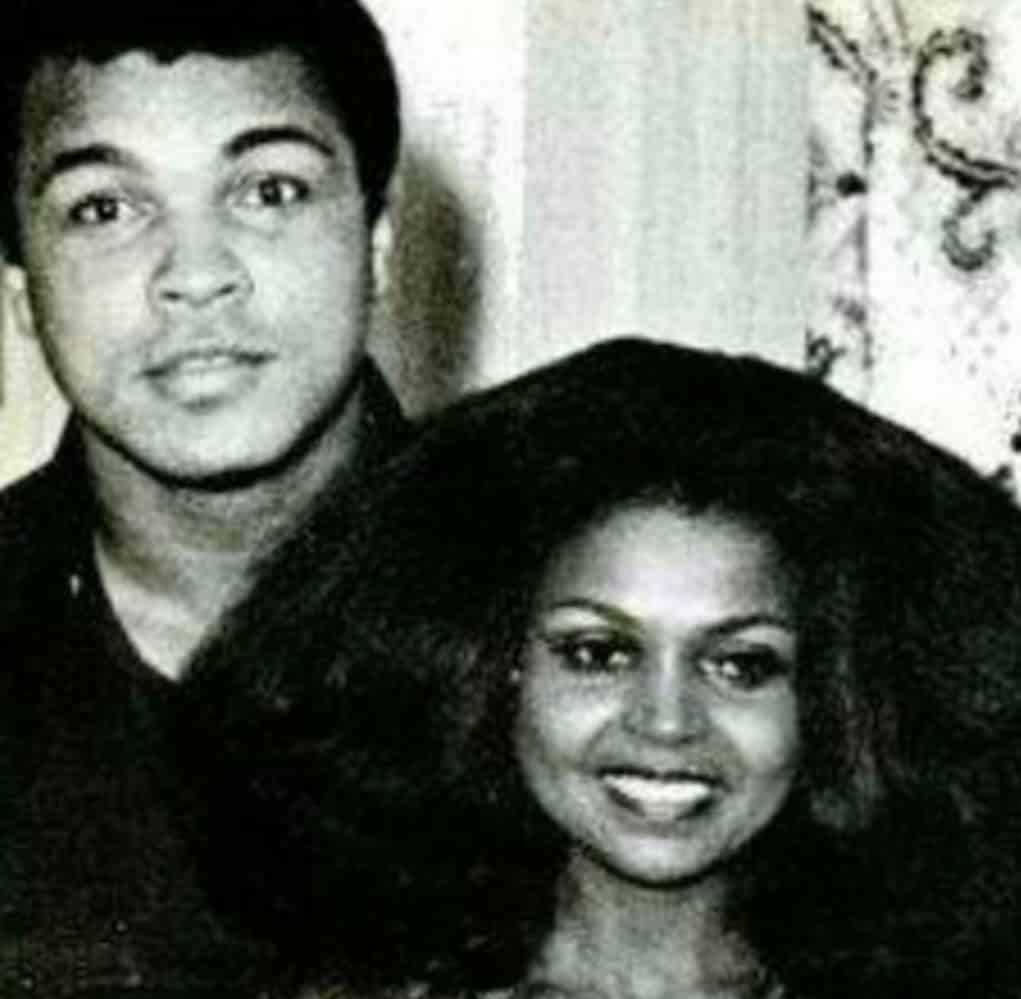 Well here's some old school tea for those of you who are interested…Muhammad Ali's ex-girlfriend, 70-year-old Barbara Mensah, claims to have sex tapes of herself and the boxing legend getting freaky.
Barbara is attempting to sale the tapes to the highest bidder, and she's currently asking for six-figures for the footage.
"There would be Ali and a few of his guys and then about a dozen or more girls. All of them were stunning. Muhammad couldn't keep away from a pretty girl whether he was married or not. The tape shows them having sex; they used to call them gumbo parties – it was a mix of everything."
Yuck, no thanks.
On top of that, she claims Ali fathered a daughter named Kiiursti who is now 35-years-old. The child is allegedly the result of a 20-year affair Ali and Barbara had. The boxer allegedly visited the daughter up until she was 5, but his wife Lonnie made him cut all contact.