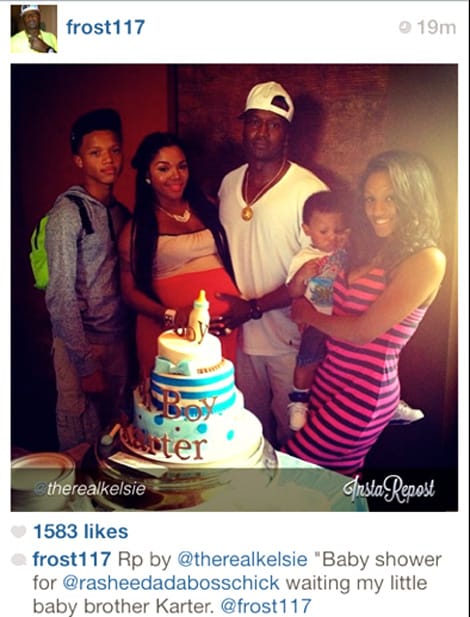 "I'm the type of woman that doesn't let anything hold me down regardless of how deep it cuts, and I try to stay focus. I'm also a mom, and I have a twelve year old at home, and I also want him to see his mom being happy, and I'm trying to not bring any stress for the sake of my pregnancy."
Welcoming Baby Karter Frost…
HSK Exclusive – Kirk Frost (who appears to be far from excited in the image above) may have refrained from making any social media mentions of Rasheeda's Sunday baby shower [with the one baby shower post on his Instagram page being a re-post by his son] — but the who's who women of Atlanta made it a point to blast the celebration of the LHHA pair's soon-to-be born son, Karter Frost.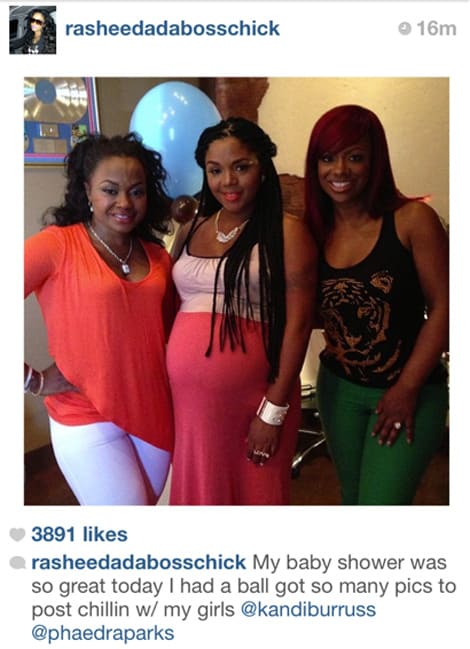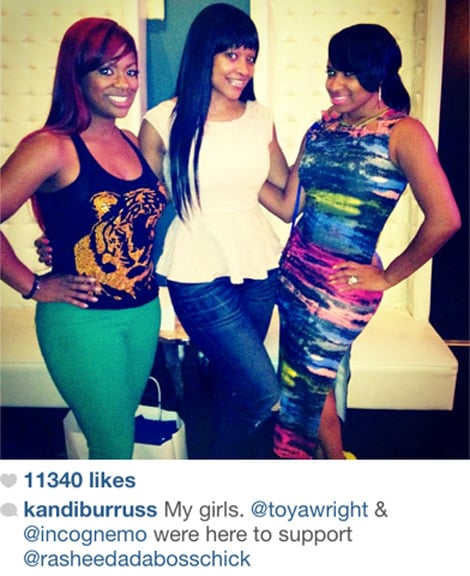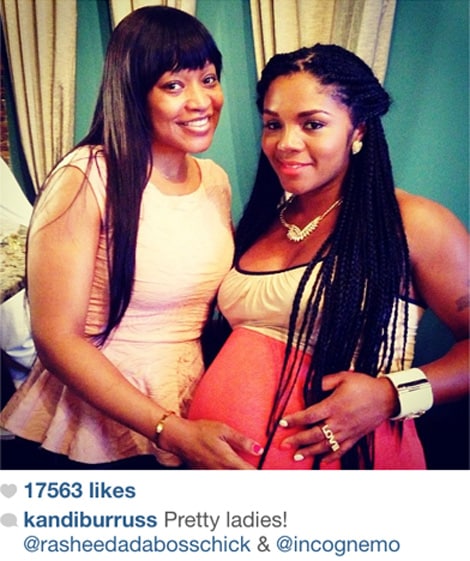 The 'Boss Chick's' baby shower celebration took place yesterday, in Atlanta — with Toya Wright reported to have shown up fashionably late. Don't believe me.. Ask Kandi Burruss.
That would be less than three-weeks before Rasheeda's expected August 29th delivery date — and not long after Kirk's infidelities were put on blast in that infamous 'Love & Hip Hop Atlanta' episode.
Now, Rasheeda says though she and Kirk haven't reconciled as a couple, for the sake of the kids they're keeping things cordial — and sticking to the joint business they have to handle.
Here's what Rasheeda revealed to Examiner.com:
"We have somewhat of a friendship right now, we have a relationship as parents, and he is extremely excited about the baby coming, and is trying to help get me prepared in every possible way. We have a lot of business things that we have together and companies; we are working through our businesses and being adults about the business and what's going on.

We are also not rushing into anything personal, he's totally respecting my feelings, and I told him that if he wants to consider us maybe getting back on track, then he has to make some smart moves, other than that keep it moving!"