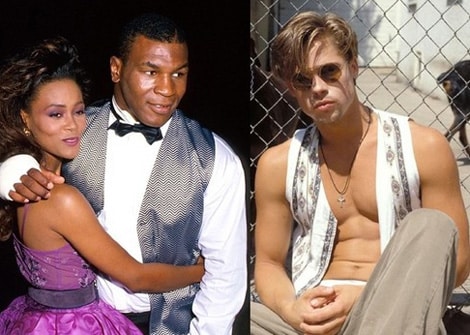 'Undisputed Truth'
HSK Exclusive – Mike Tyson has had his share of ups, downs … and one Pitt fall. We're talking about the time the boxing icon discovered then-wifey, Robin Givens, was busting it wide open for Brad Pitt! Don't believe me.. Just ask Spike Lee, who's directing Tyson's upcoming HBO doc 'Mike Tyson: Undisputed Truth'.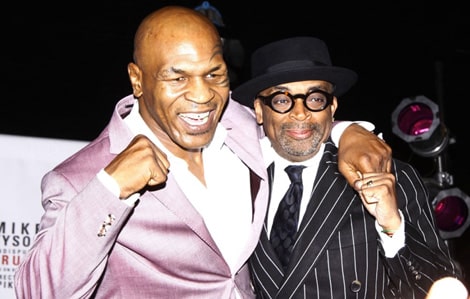 "Tyson's documentary airs this fall. In it, he talks about his rise to fame, fall from grace, divorce, rape charge, jail time and his life now."
From what Tyson had to say on July 18th, at NYC's Imperial Theater — about the day he found out Robin and Brad were secretly smashing  — Robin wasn't the only one attracted to the actor. Know why? 'Cause Tyson says, "Pitt is so pretty, I didn't know whether to f*ck him or fight him".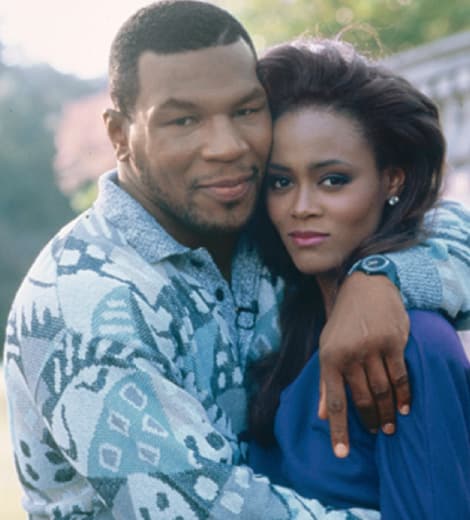 Here's the drop:
"It happened a few nights before they signed their divorce papers. Mike and Robin had a mansion in New Jersey, where they used to smash while going through their divorce.

One day, Tyson pulled up to the mansion, waiting for Givens … when Brad Pitt pulled up with Robin in his passenger seat. Mike got out of his car and walked over to Brad's ride. Brad got out of his car, high as hell … slurring on his words and ducking … thinking Tyson was going to beat the shit out of him!

Tyson didn't f*ck up Brad, he exchanged words with Robin and drove off."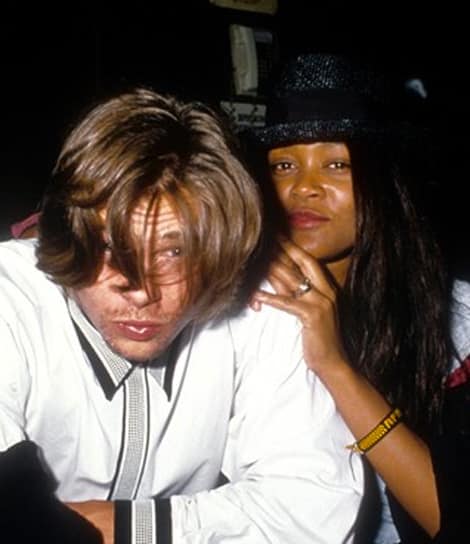 Did one a cast members from the '70s hit television show "The Brady Bunch" visit Mike Tyson while he locked up? Of course. Don't believe me.. Ask Florence Henderson.