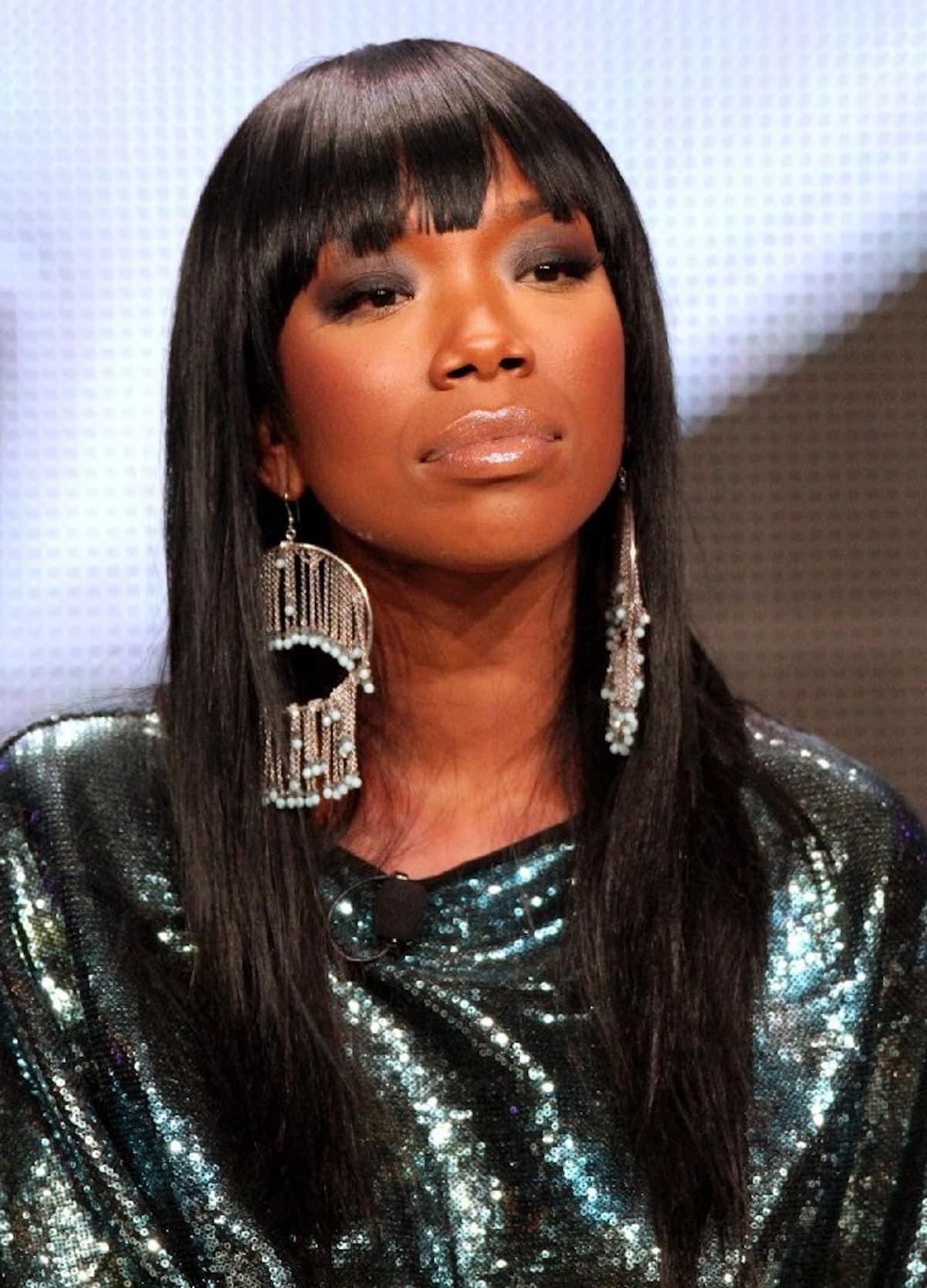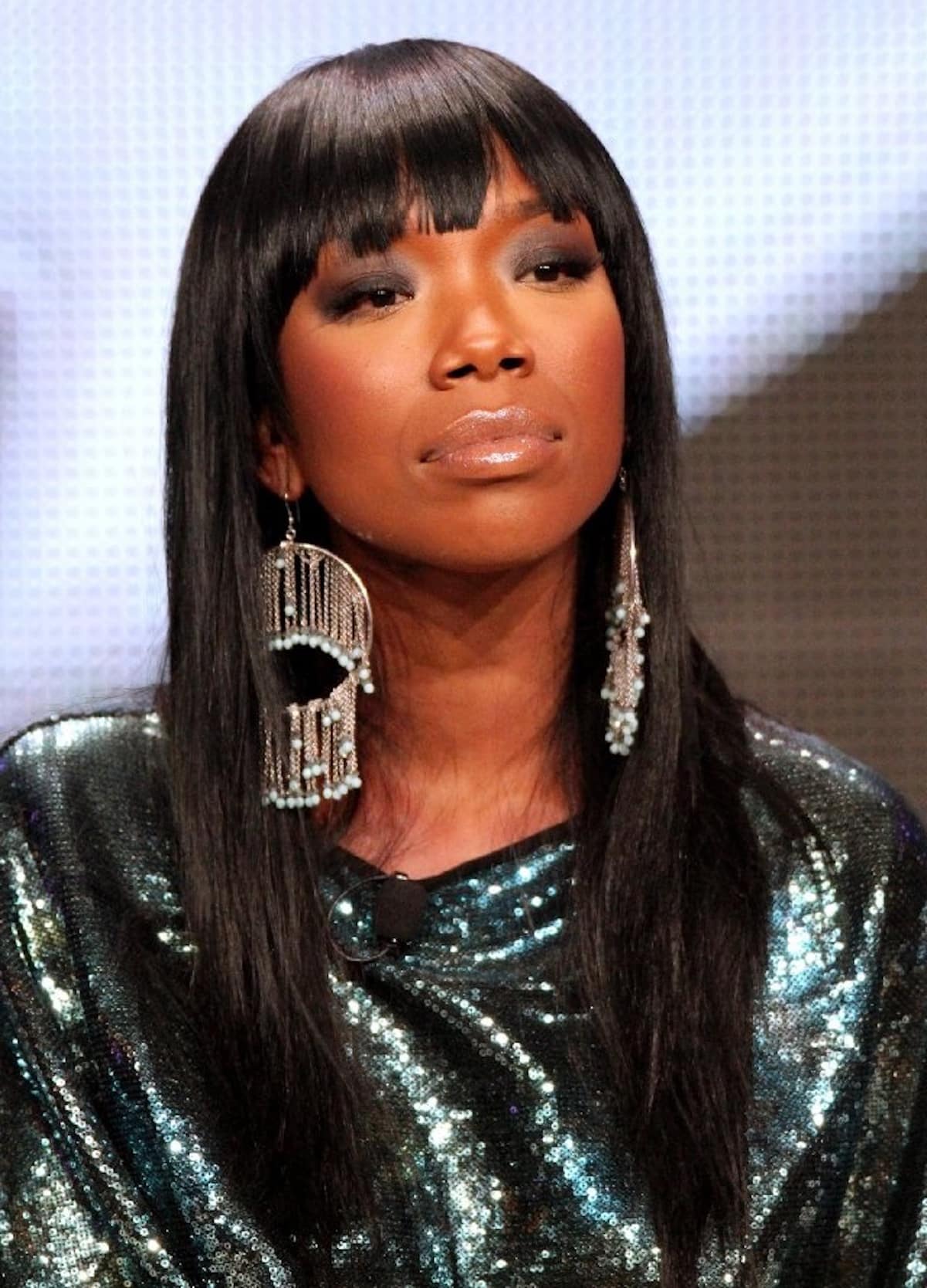 Marla Thomas, the mom of Love & Hip Hop Hollywood star Moniece Slaughter, is accusing Brandy Norwood of taking advantage of her son's mental issues.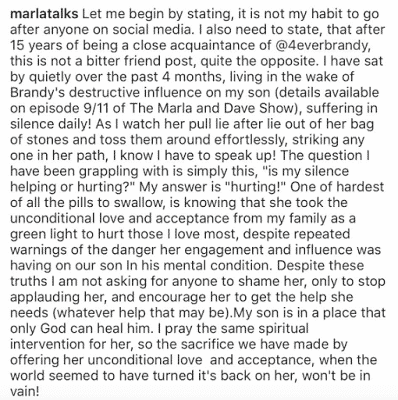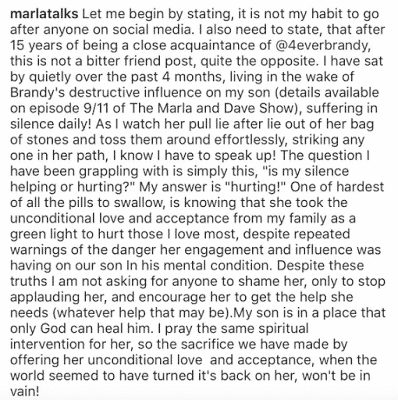 Marla says son worked hard to get himself clean by going to get treatment for drug abuse and mental illness. But he stopped taking his meds and fell off track because of Brandy's influence.
After the allegations, everyone was all sorts of confused but Marla was very cryptic with her responses.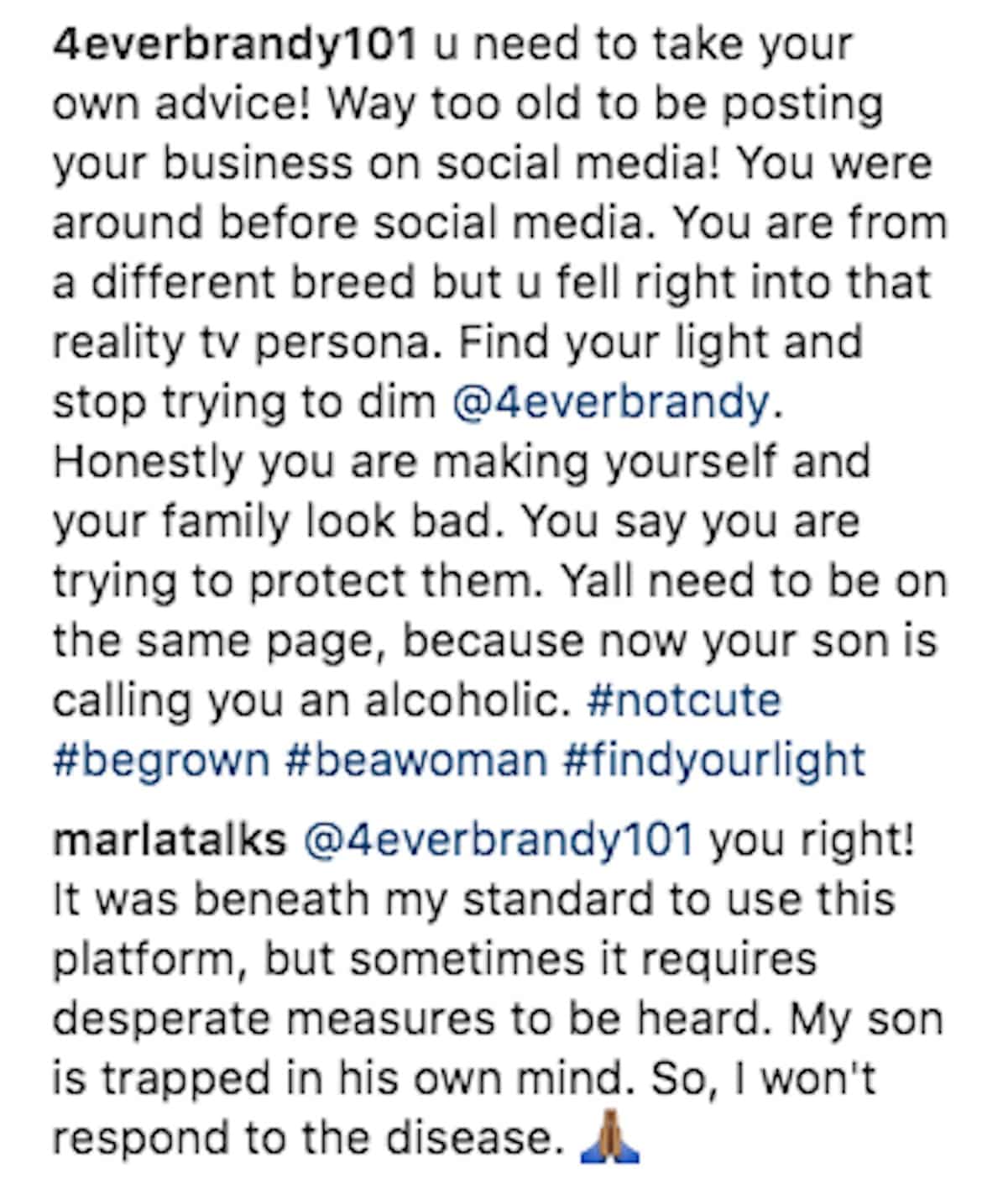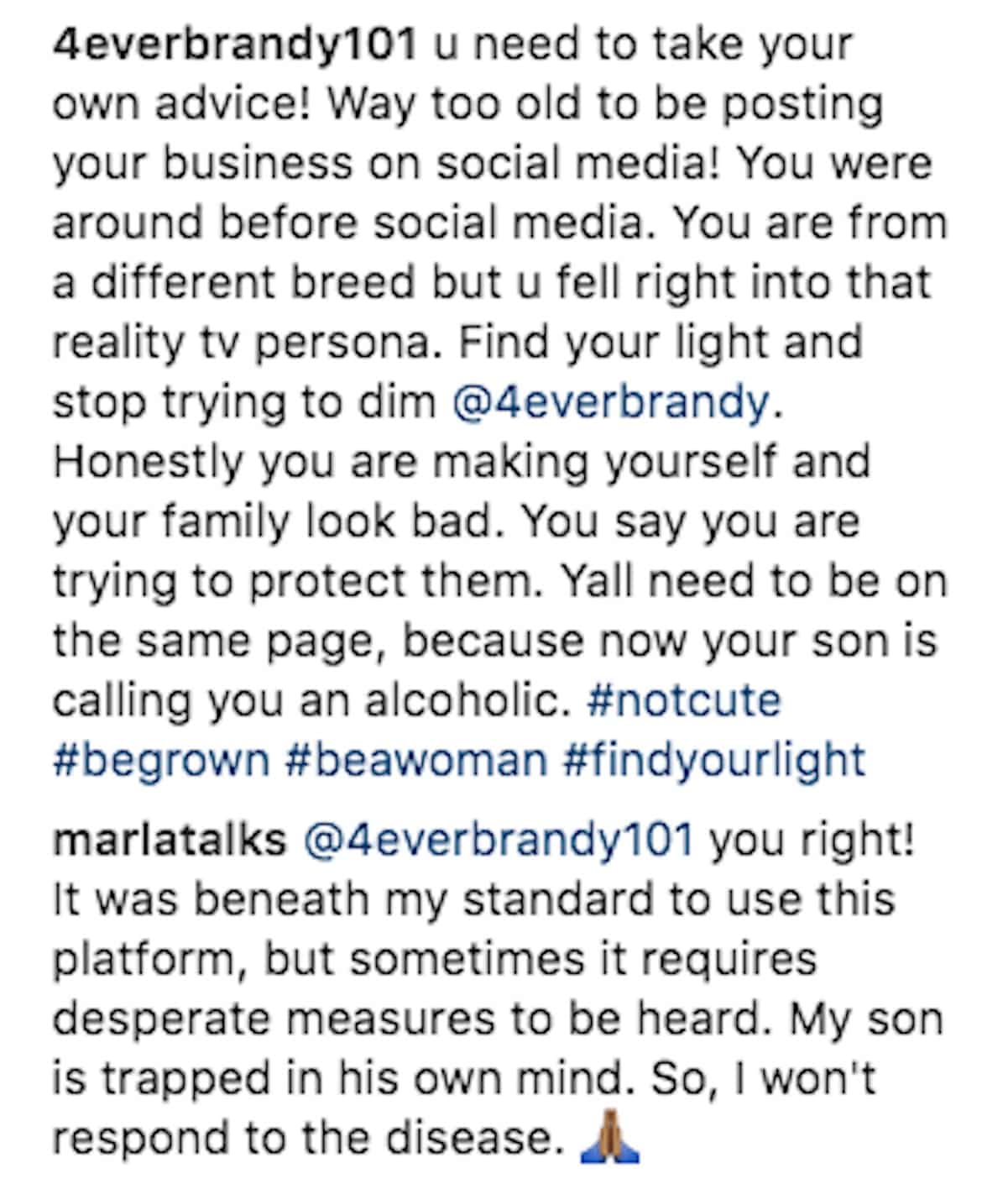 Marla also said she's not a doctor but she believes Brandy is suffering from mental illness too. She spoke about the entire issue on the radio show she hosts with her husband.
You can listen to the 9/11 radio episode here.