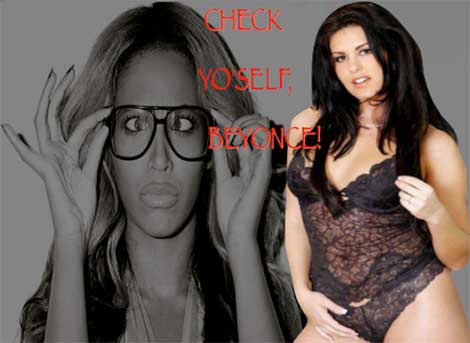 Beyonce is getting 'Lewinski'd' twice! This time, by Lewinsky herself! In her track 'Partition', Beysus sings "He Monica Lewinski'd all on my gown". It's a statement which Ms. Lewinsky reveals… isn't only grammatically wrong, it's factually false too. Know why? In Lewinsky's own words, "I took it on the chin."
Oh he so horny, yeah he want to f*ck
He popped all my buttons and he ripped my blouse
He Monica Lewinski'd all on my gown
~Beyonce, 'Partition'
Here's what Lewinsky had to say:
"Thanks, Beyoncé, but if we're verbing, I think you meant 'Bill Clinton'd all on my gown,' not Monica Lewinsky'd!"
Ironically, Monica Lewinksky's revelations come just months after Beyonce was called out for allegedly getting 'Barack'd'. Just ask Pascal Rostain. So.. could Clinton's oval office presidential princess be delivering a cryptic message about Mrs. Carter? I don't know, what do you think?