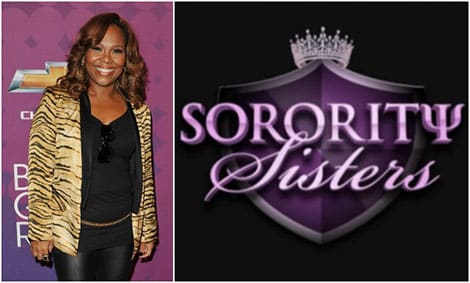 HSK Exclusive – Benzino's beef with Mona Scott Young seems to be taken a turn for the better! That's because Zino is putting Mona on blast for "Holding Black People Back with Minstrel Programming!"
That's why Zino is rejoicing at the latest launched petition to shut Mona Scott Young down!
Mona's new VH1 reality show "Sorority Sister" is at the center of the latest petition. The petitioners are asking for your backing in his protest against the network's exploitation of Black women!
Here's what the petition says:
"Do not allow VH1 to use our beloved sororities as a mean to continue to fuel negative stereotypes of black women. By supporting and watching their new show "Sorority Sisters," you are helping aid the destruction of our core values and allowing a network to cheapen our legacy by making a mockery of it on national television. Over 100 years of positive guidance has been pumped into our communities through each of our organization's initiatives. By supporting this show, it undermines our founders, our chapters, our leadership, and most importantly."
Ourselves:
It's time to take a stance and refuse to let VH1 to continue to promote these negative images of our women. There is a reason they did not promote this show until 4 days prior to its release. They know the backlash they are about to face. Shows only do well by ratings, so if we do not watch it, it will fail.
Take a stance and do not watch "Sorority Sisters".